I have built so many good neighborhoods over time and therefore I will now show pictures of winter as it unfolds in the various neighborhoods.
One of the first – is one of the most recent I have built with houses and Sims – is Seagull Bay.
I'm actually quite impressed with how well this tiny neighborhood has turned out. This is where this year's Christmas house 2020 is located and this is where I start from. I want to visit more of the families I have put down and see how winter unfolds in the various nooks and crannies of the neighborhood.
I must say that in this neighborhood, winter is taking its toll on its best side – here is really winter with the pressure of winter.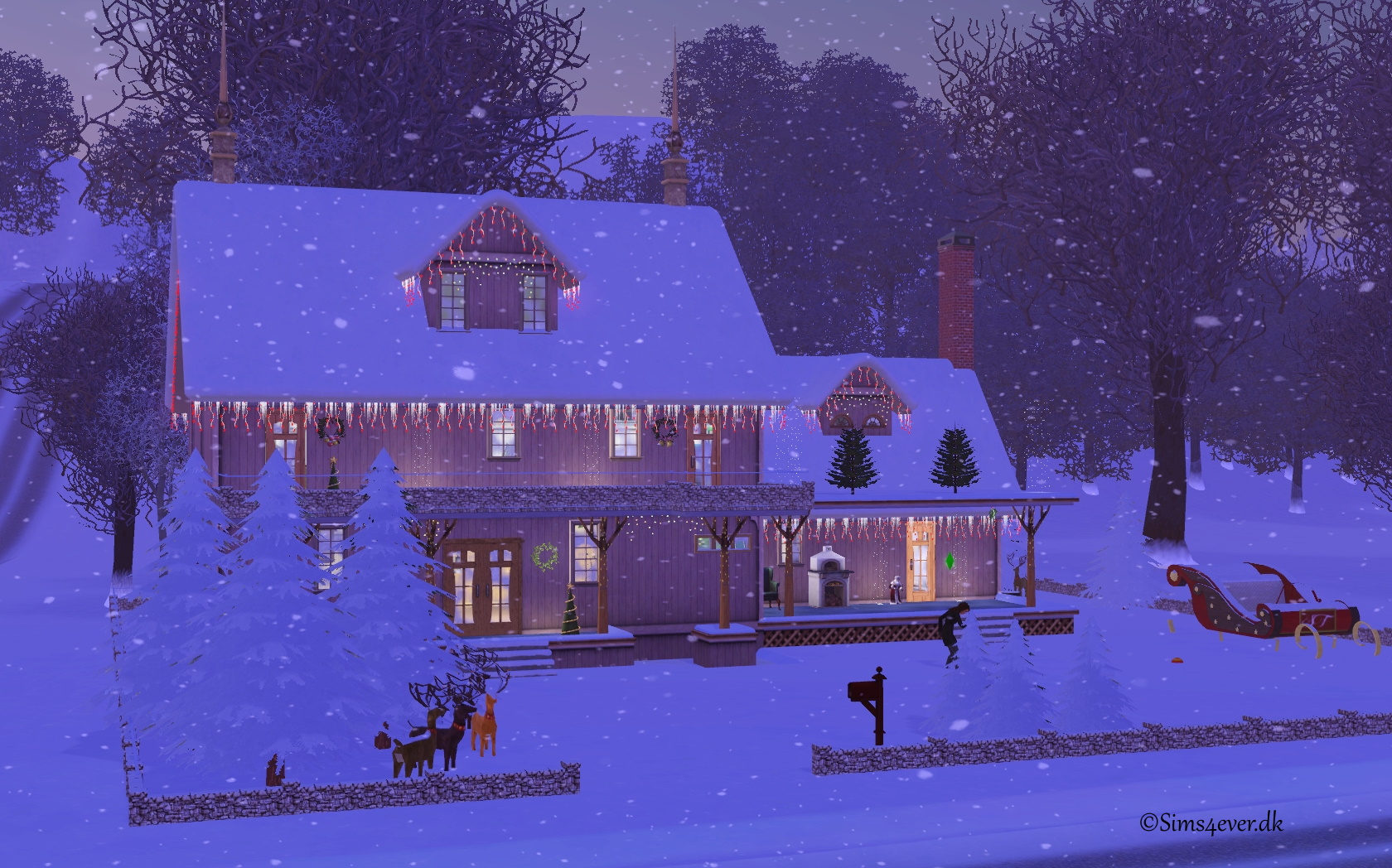 Dawn Biscuit lives in this house with her beagle Wilma.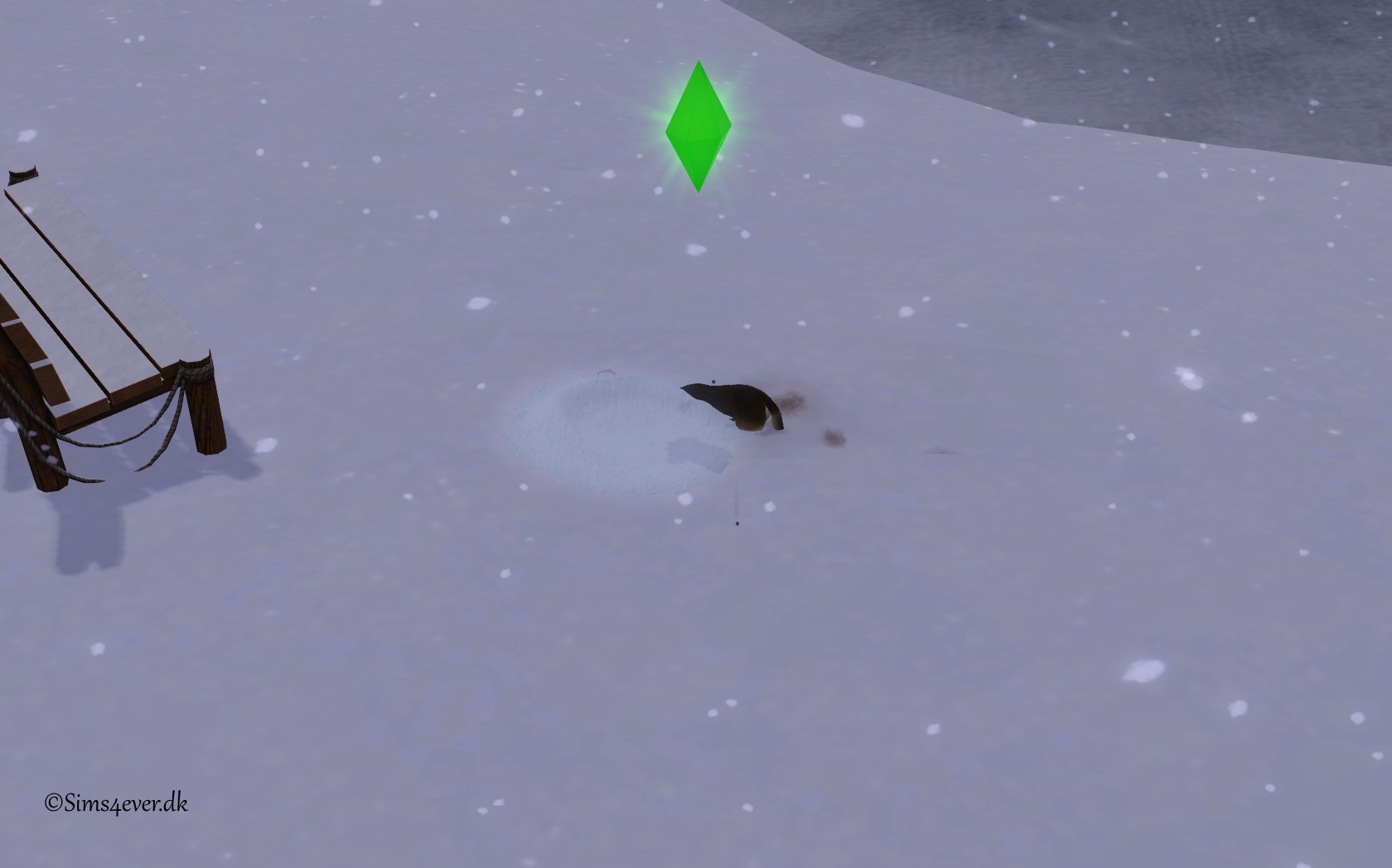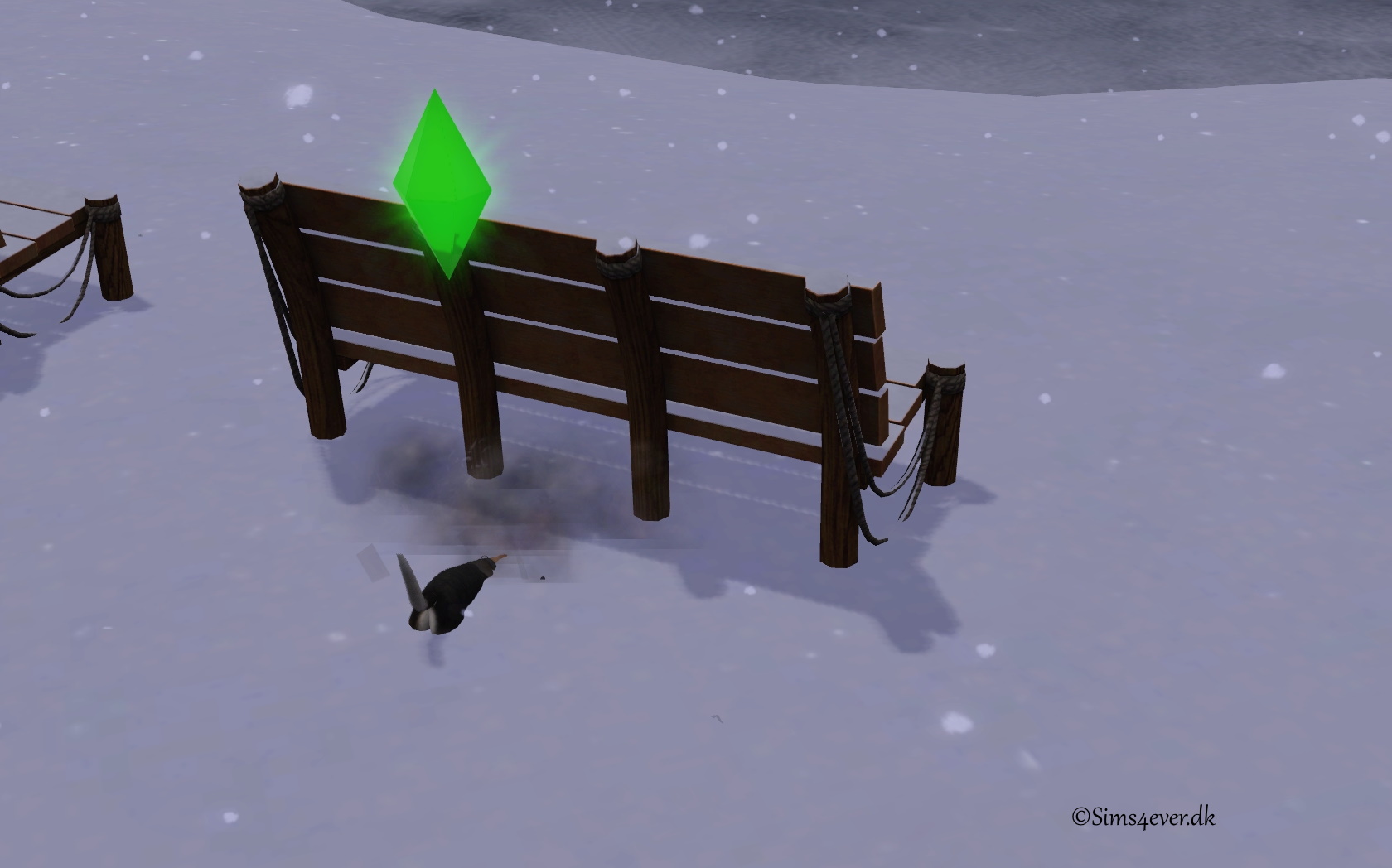 fleas can be removed with this machine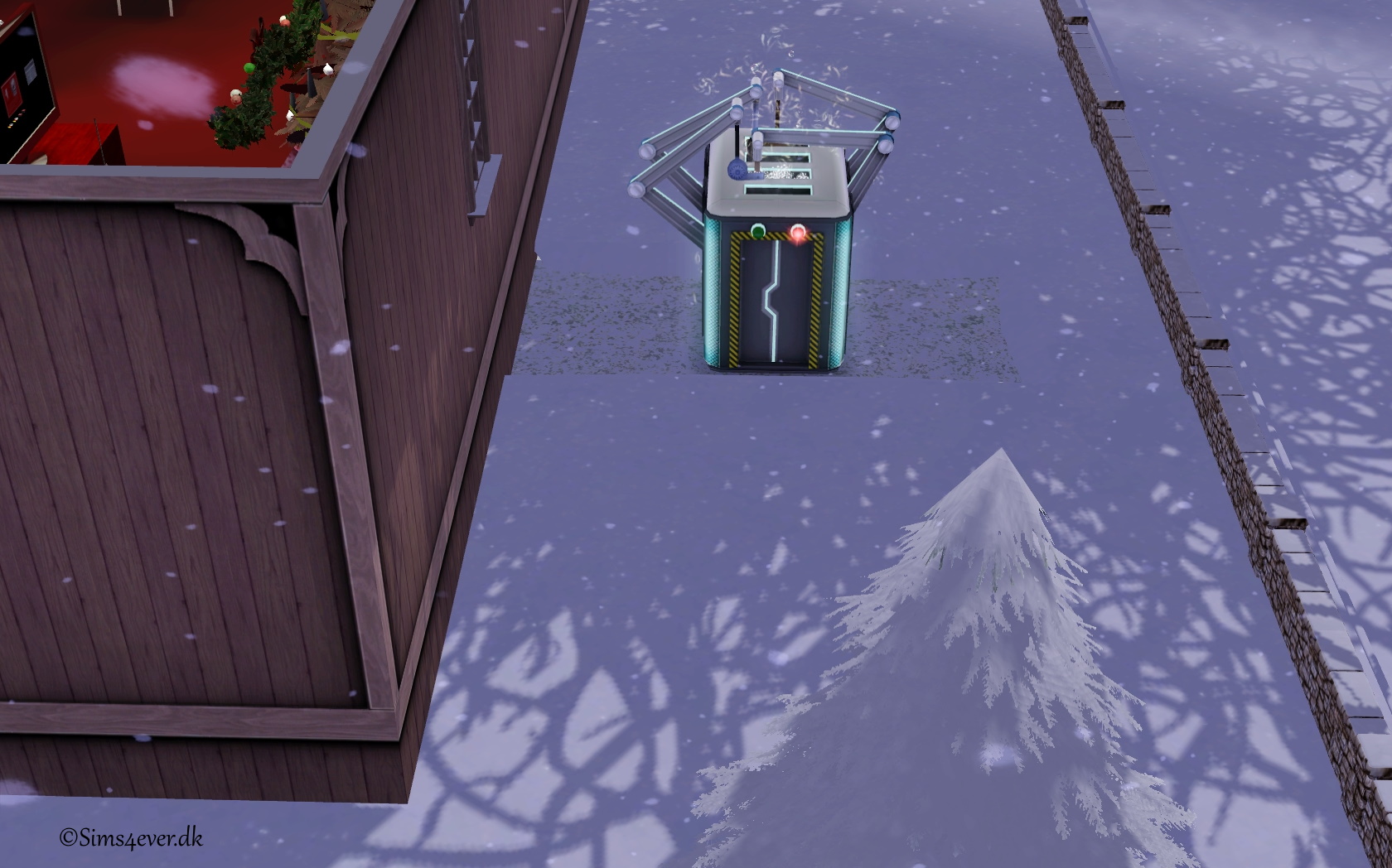 At City Hall not far from Dawn's house there is a demonstration. It's a mixed crowd that is out – here among ghosts – ghosts probably also have rights (he he) – that are demonstrated against the police.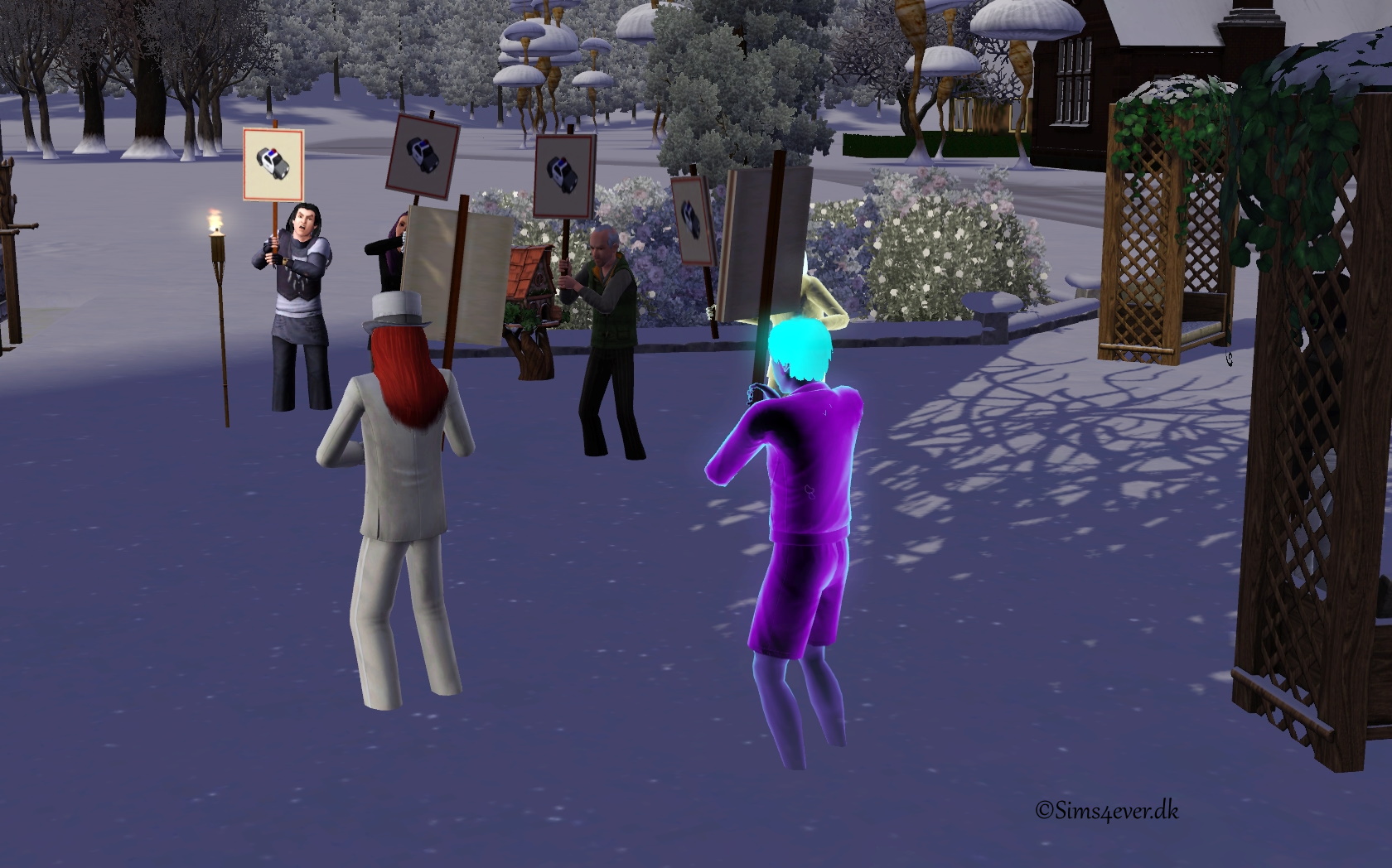 Inside  Dawn has decorated nicely for Christmas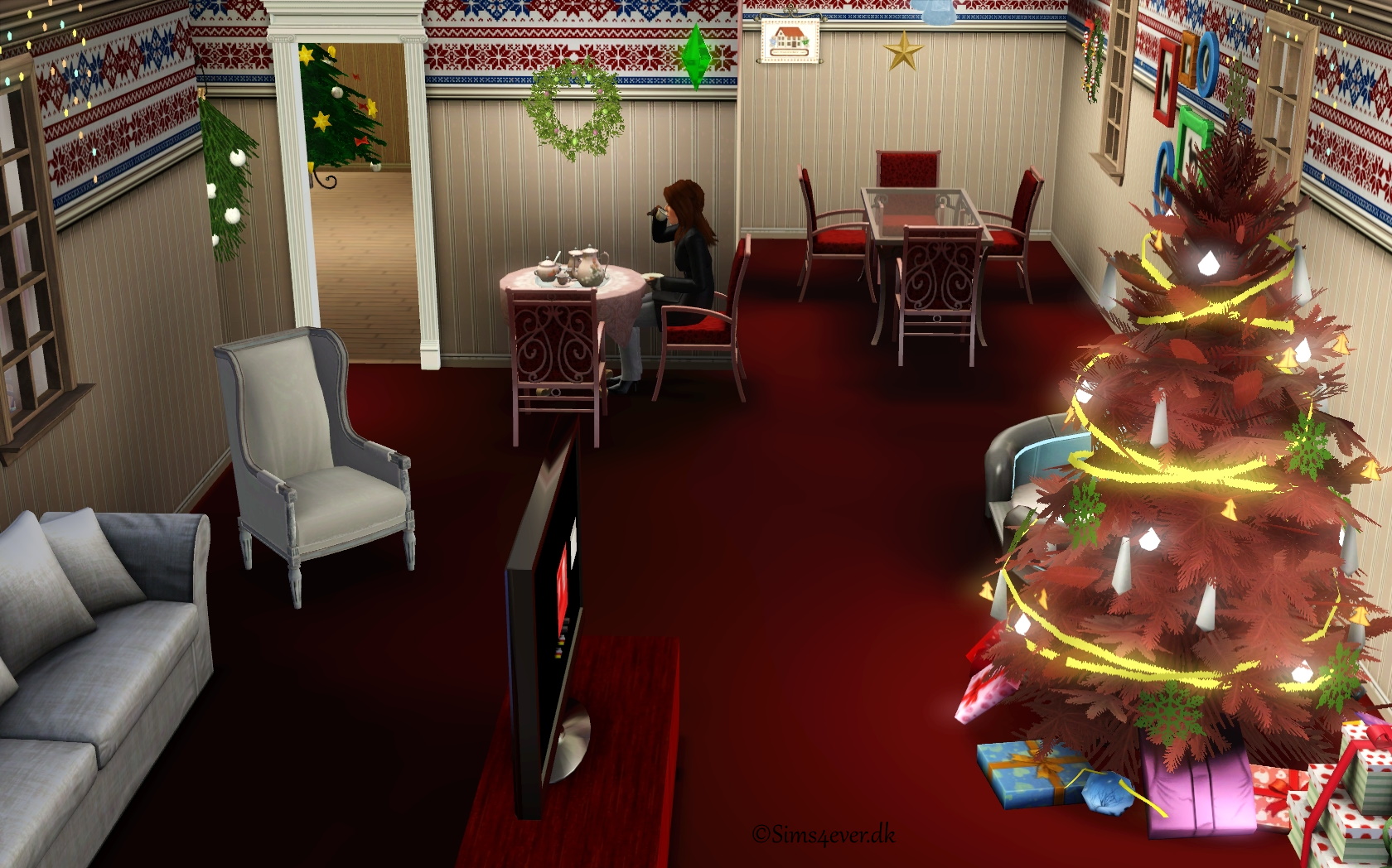 We leave Dawn and Wilma and look elsewhere in the neighborhood. Rowan Black lives here – she is a witch and works in medicine.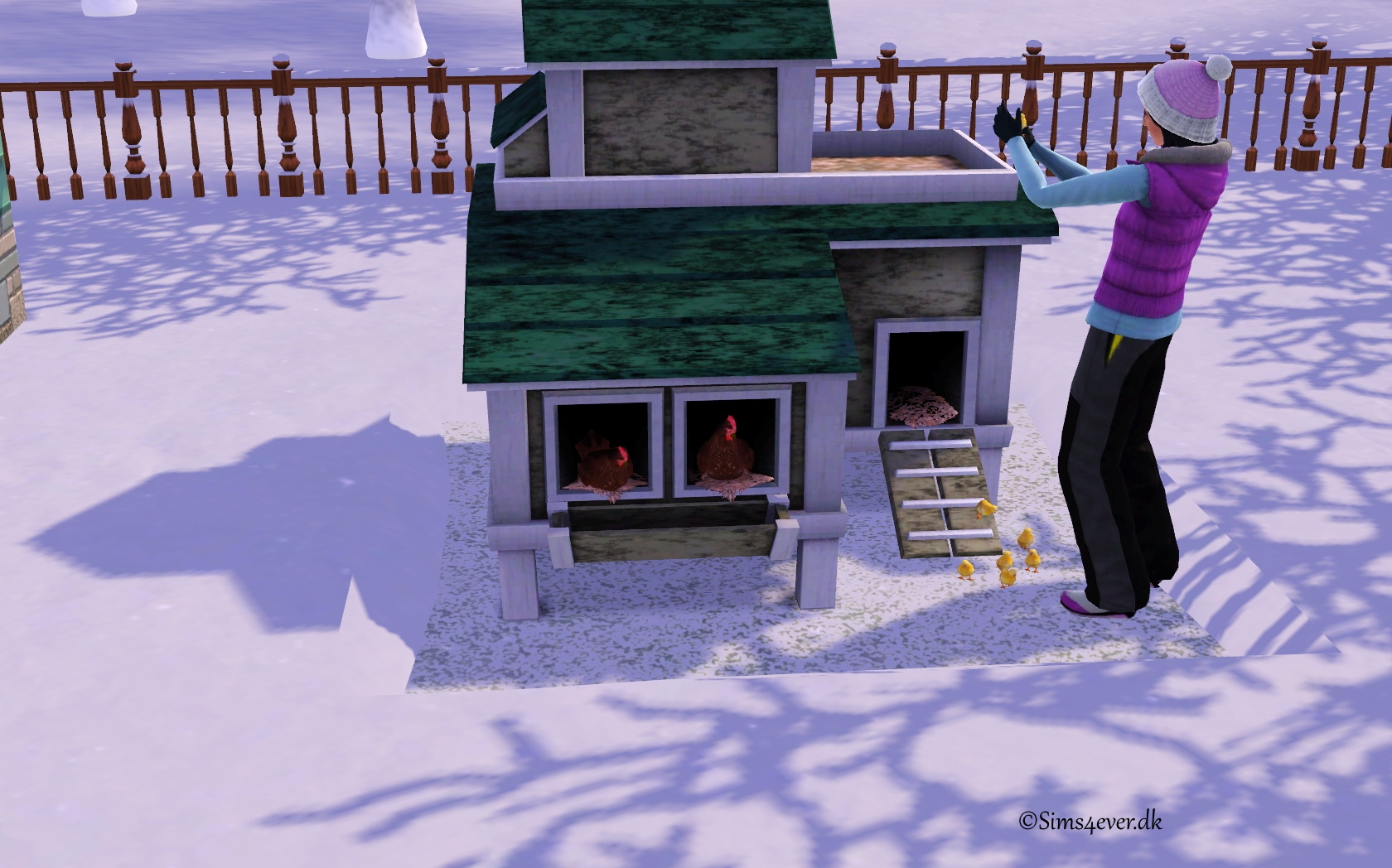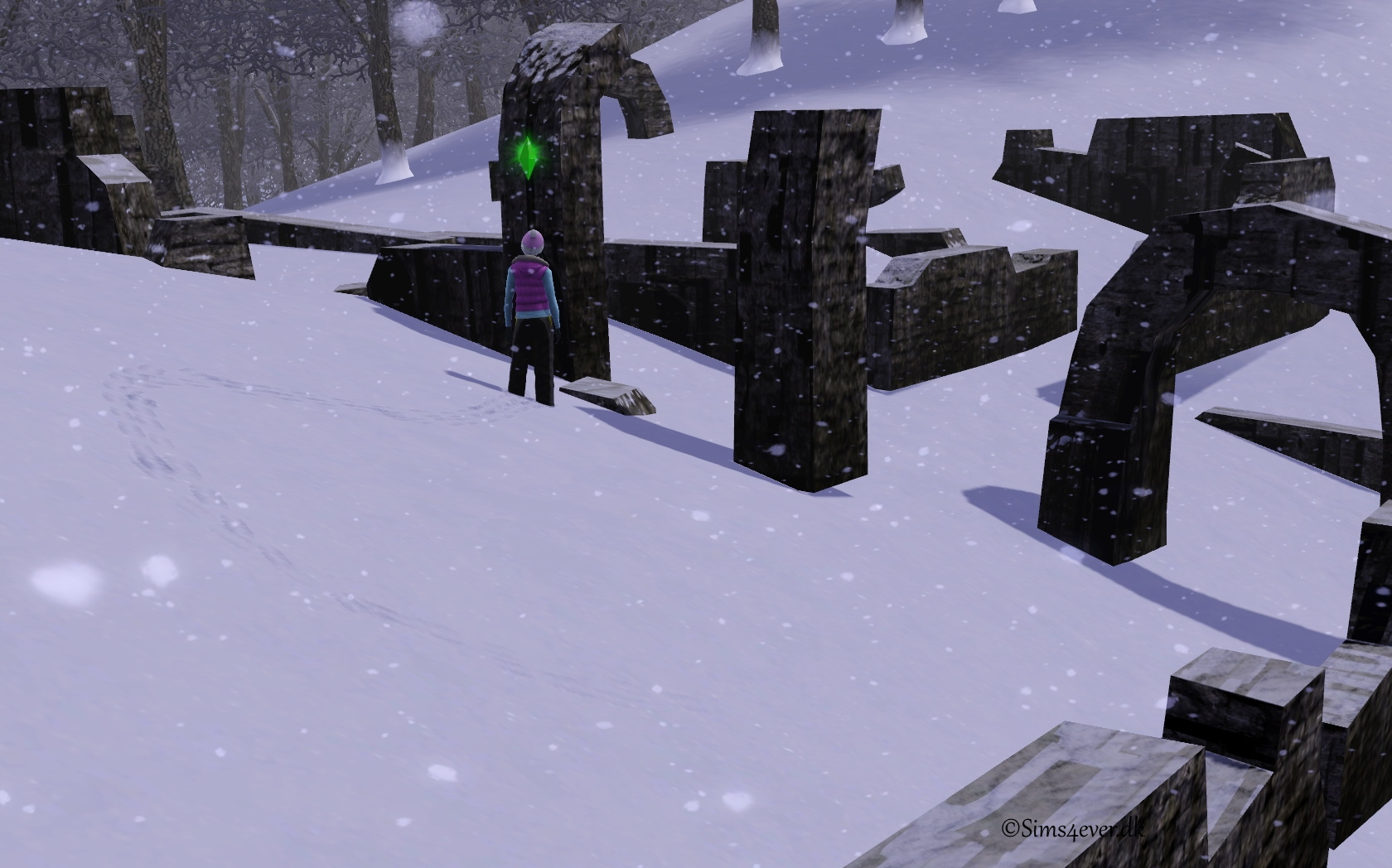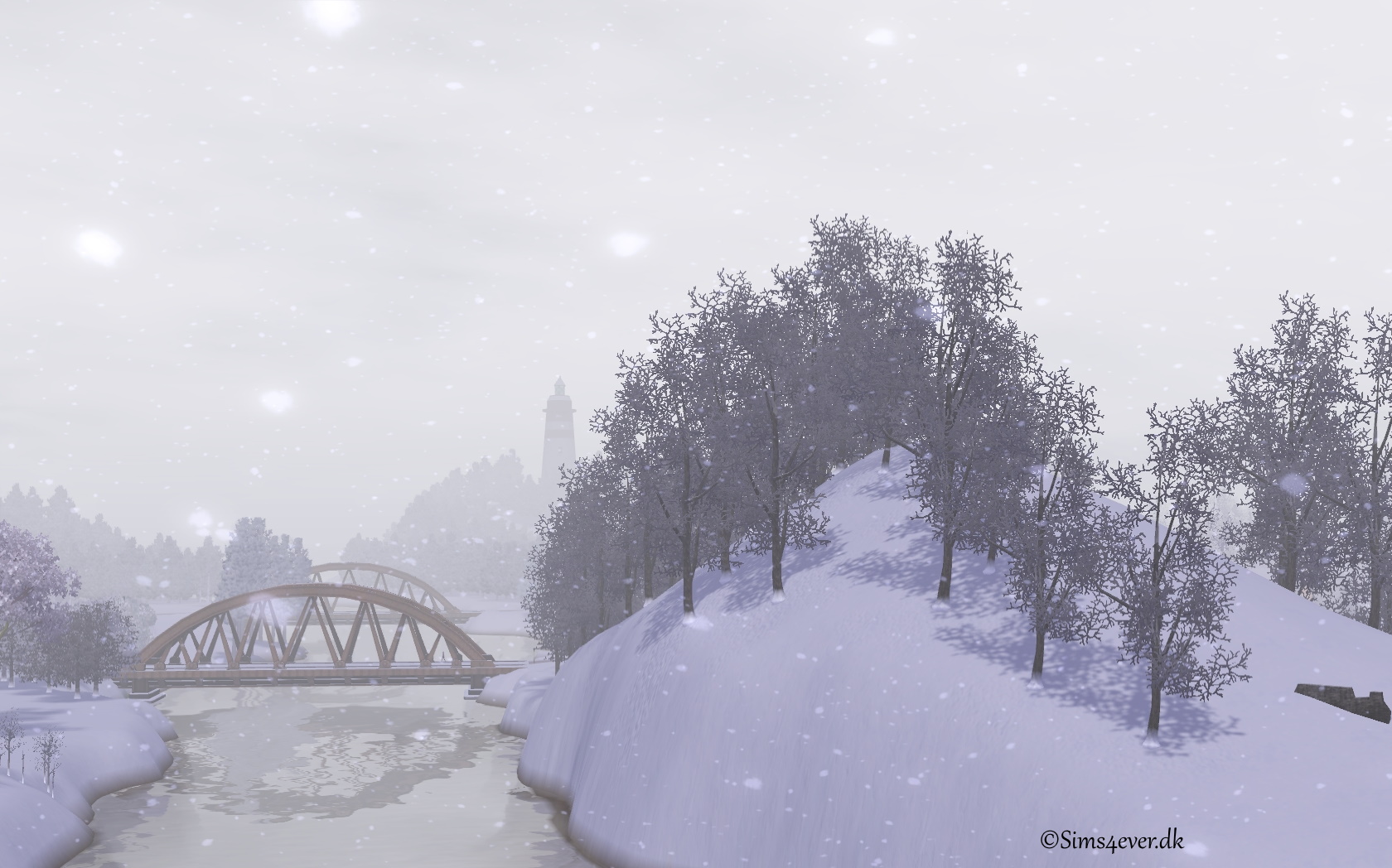 After that we visit Amber and George Sunrise – they are ghosts and George is on his way to the winter park.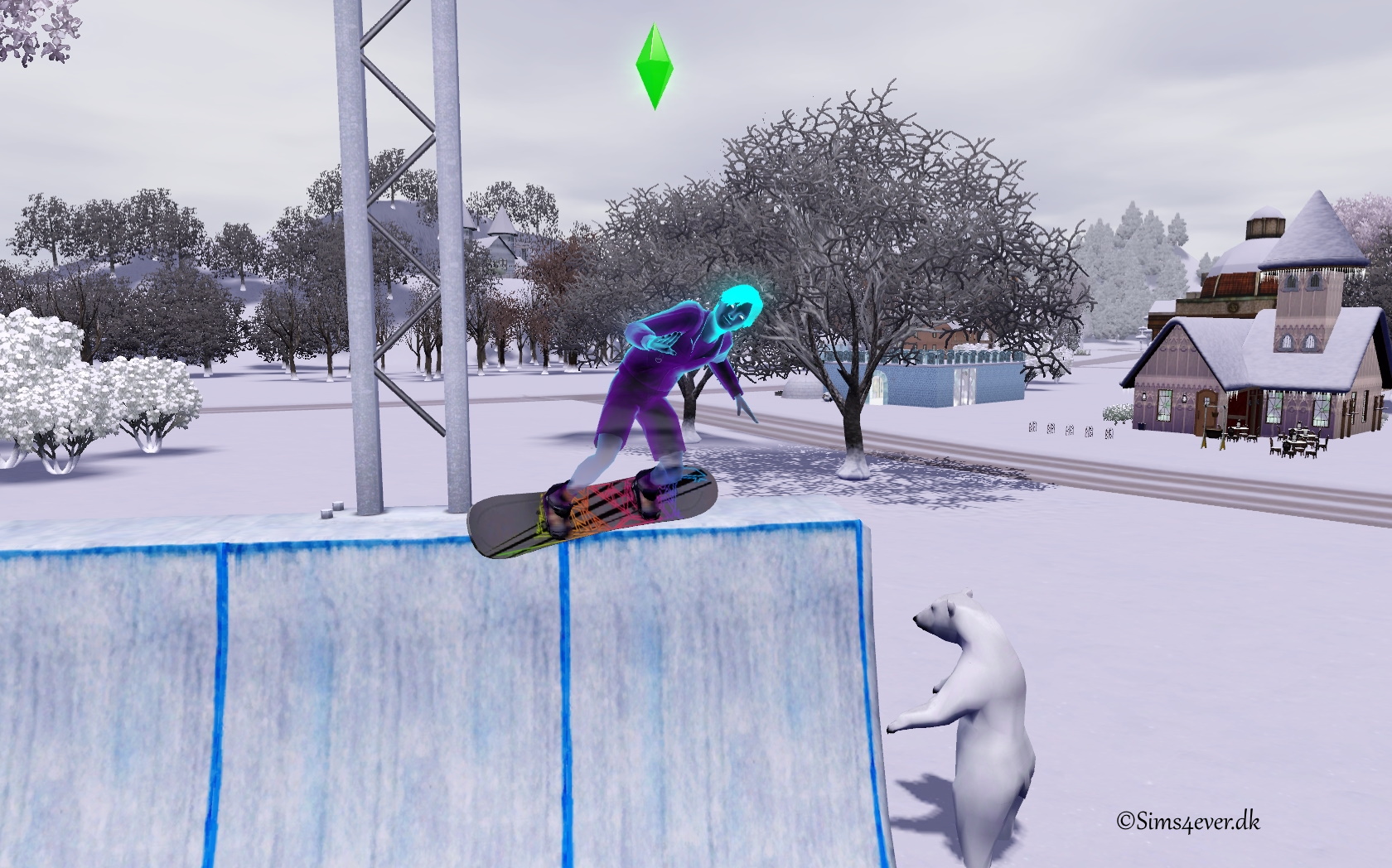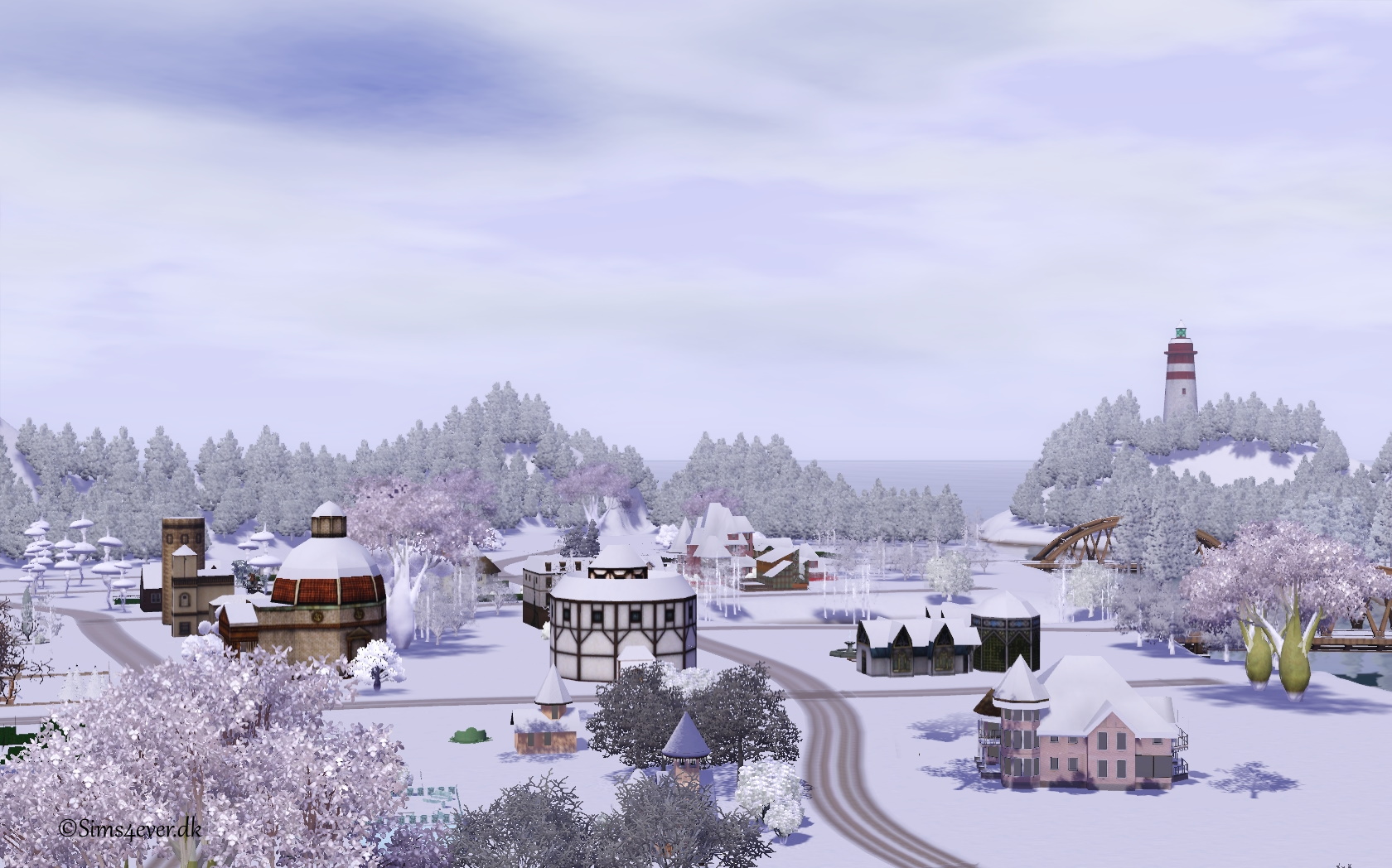 From Seagull Bay we hurry on to Pleasant view  which is a neighborhood I built after Pleasant View from Sims 2
It's a straight out of the road neighborhood with straight streets just like we know it from the Sims 2 variant.
Here I have put Julie Gladilaaget (the astronaut) down in a Christmas house and used her as a guide.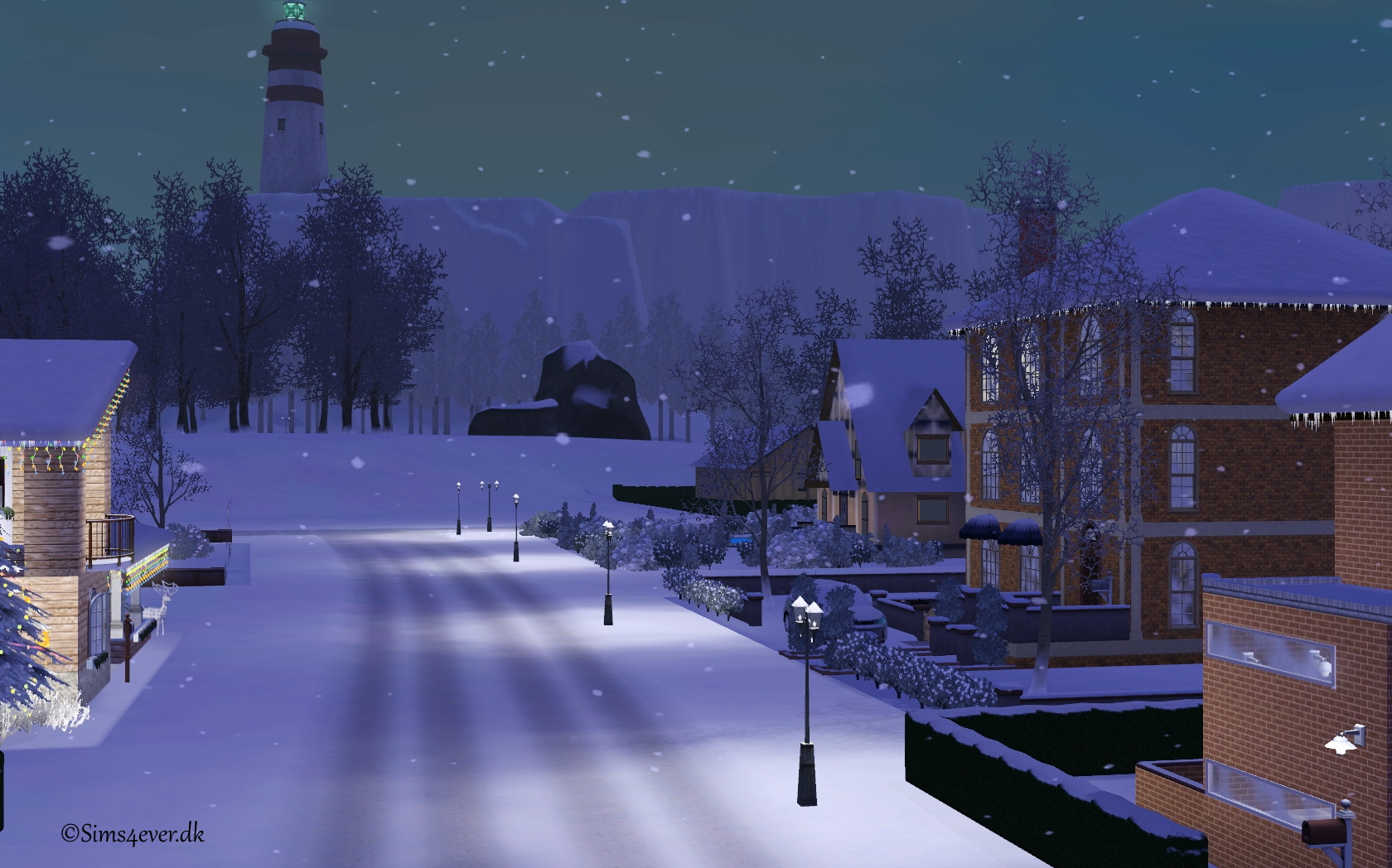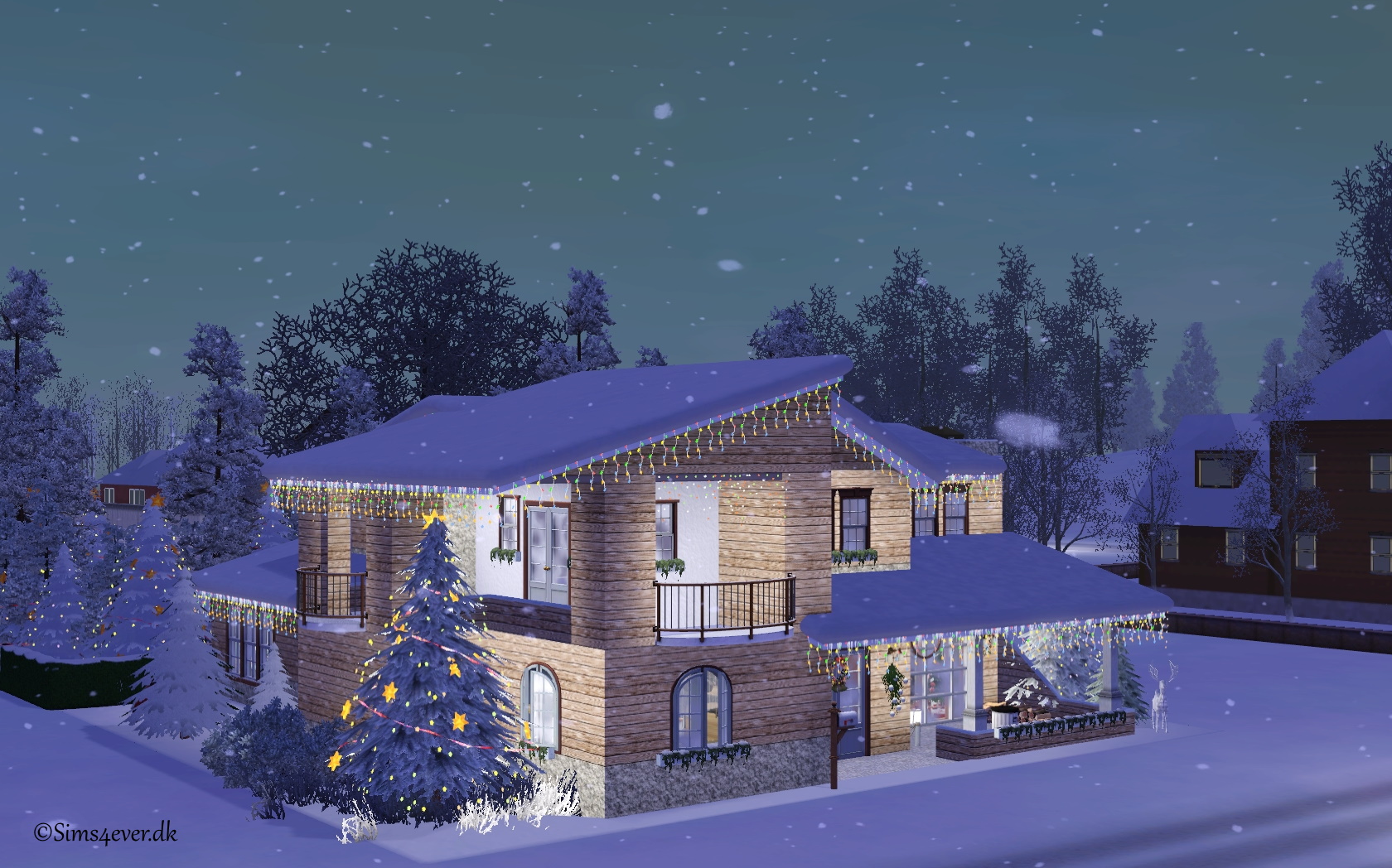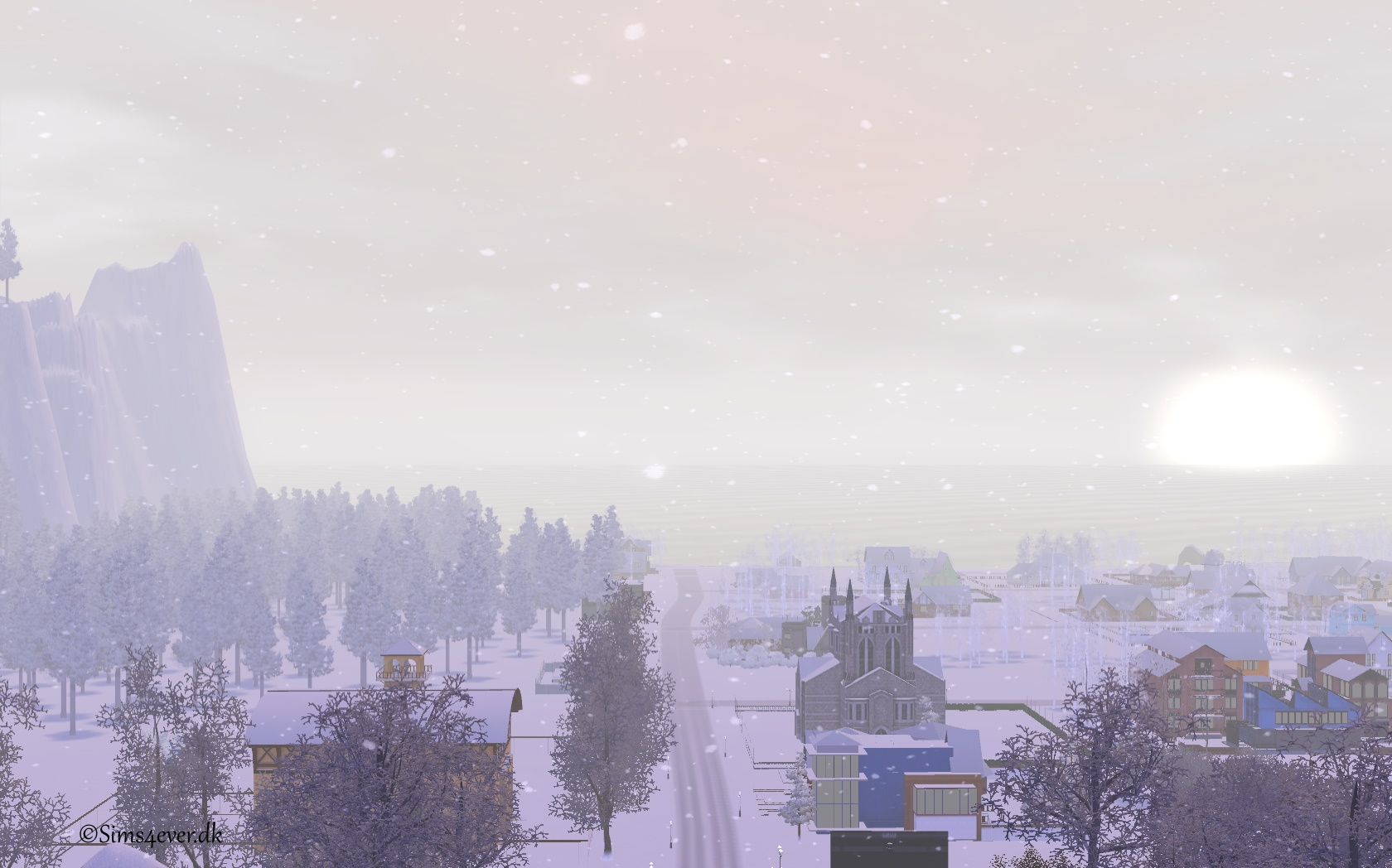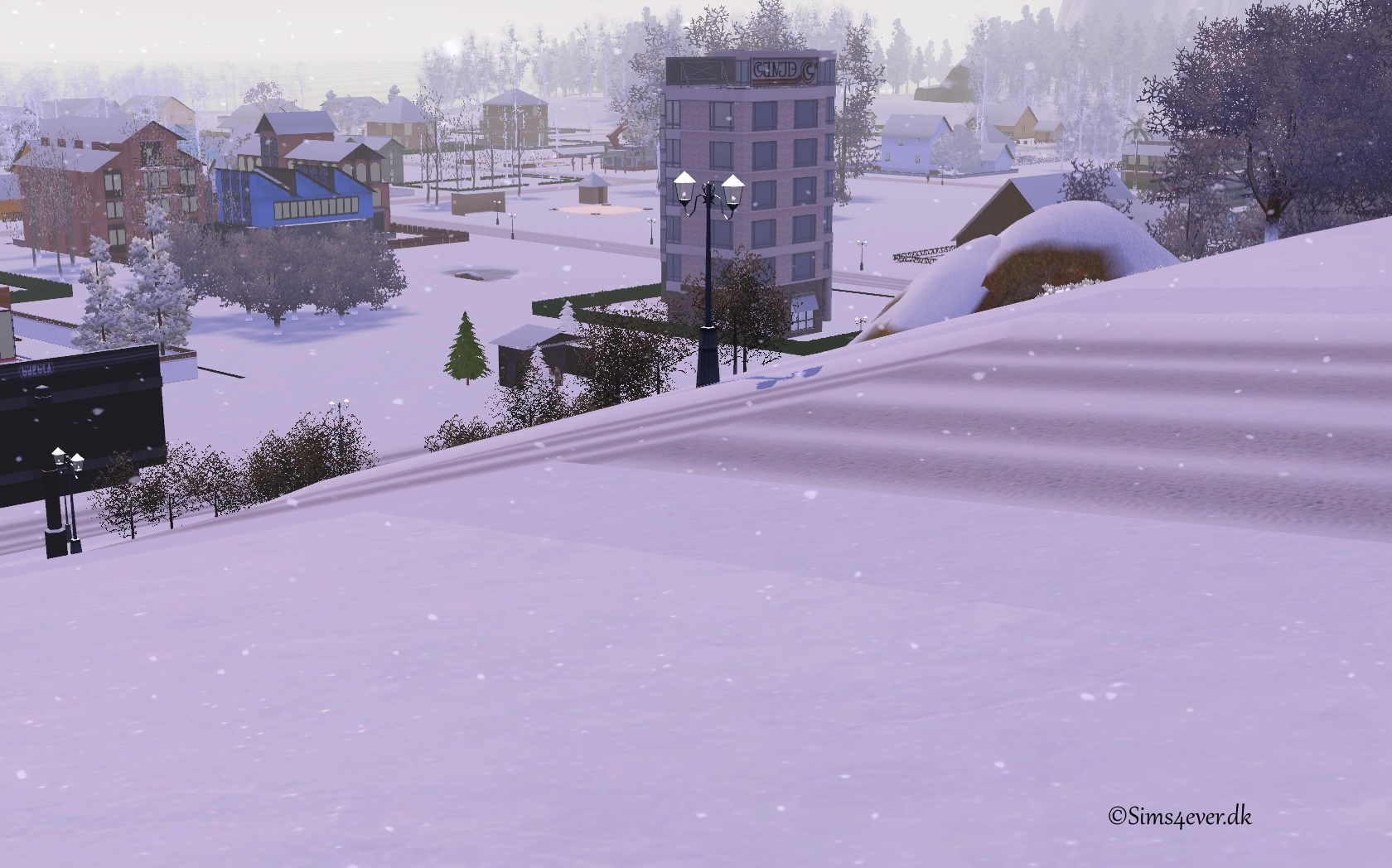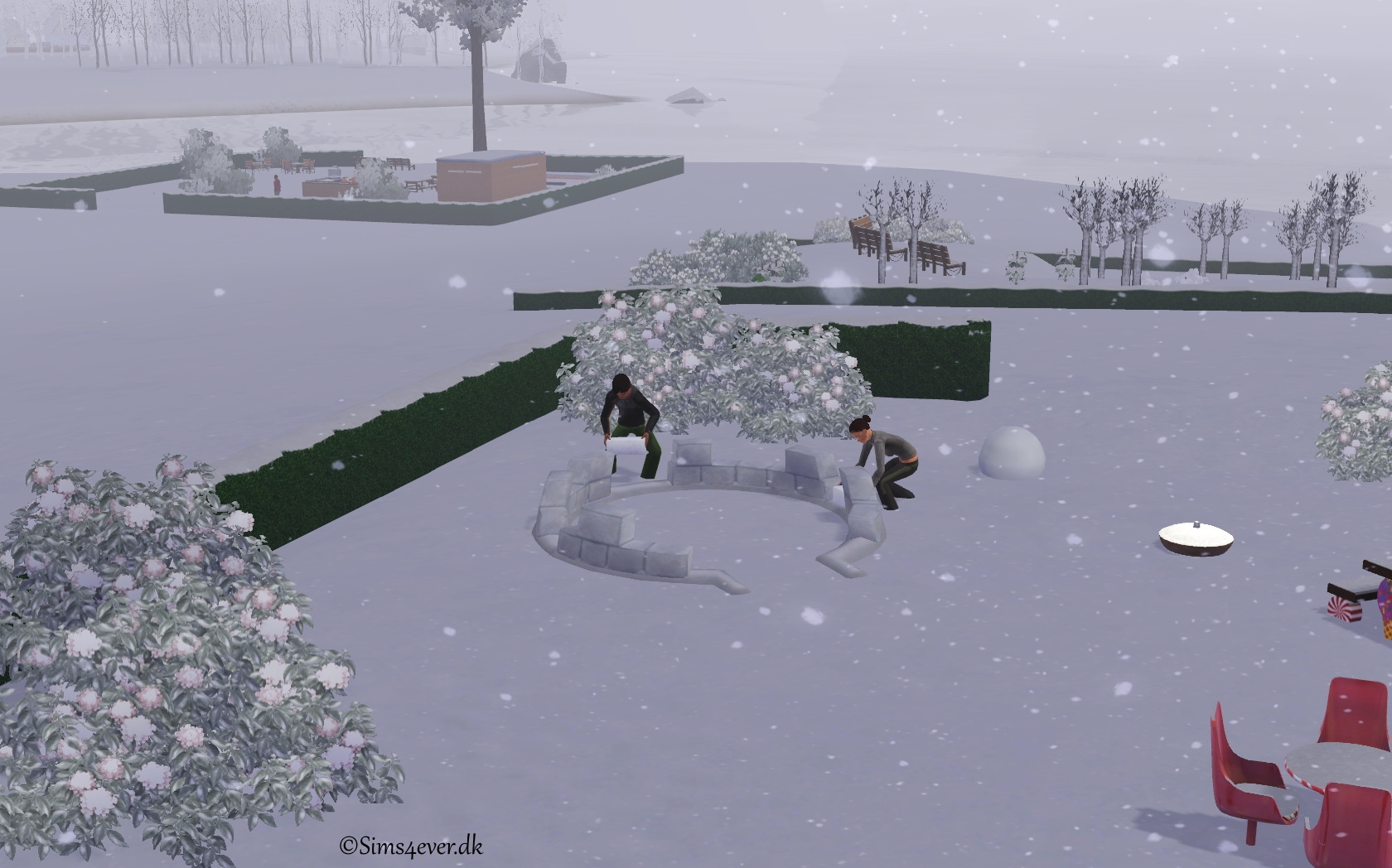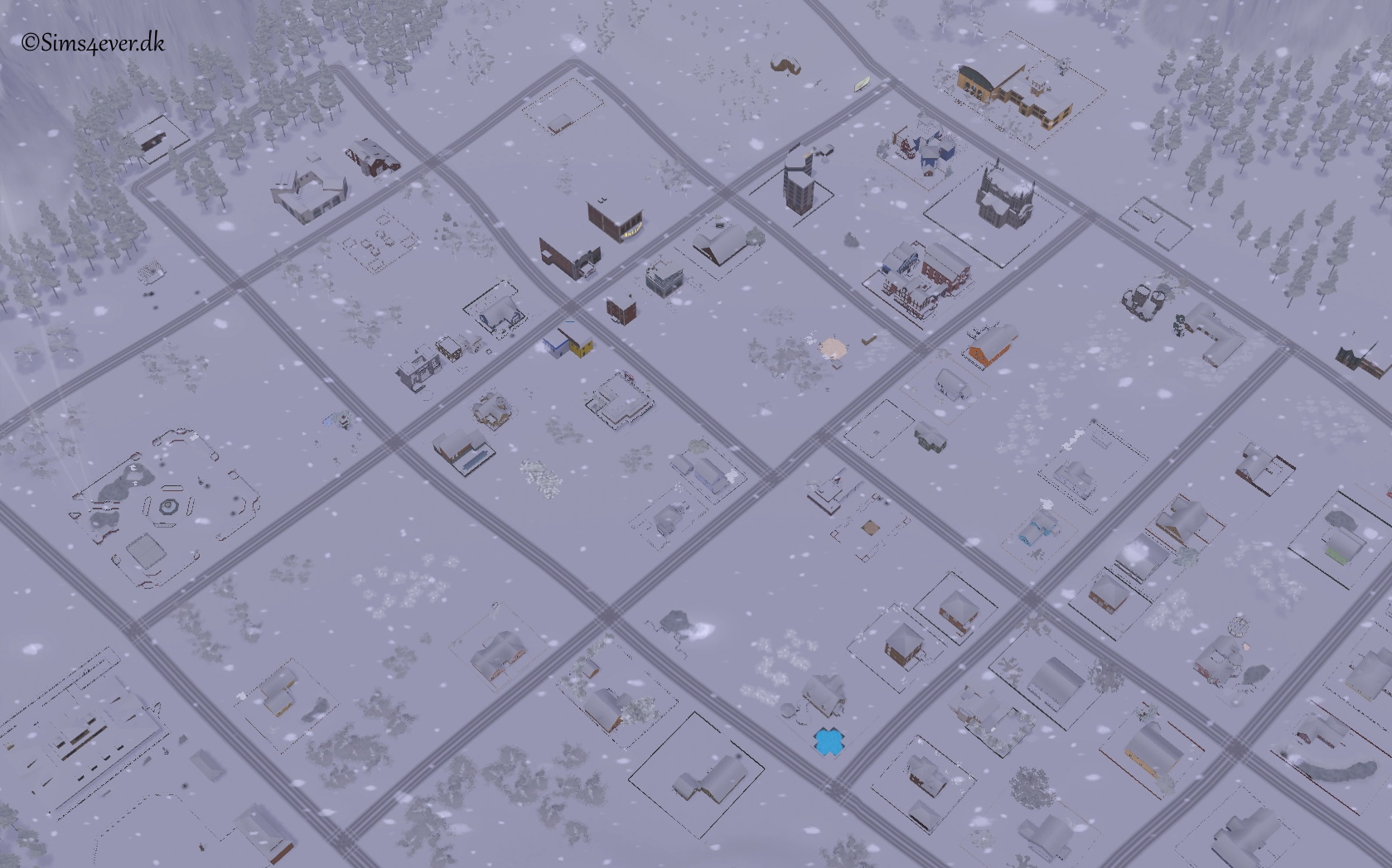 Britain Islands  (The United Kingdom)
This neighborhood is one of my absolute favorites over the ones I have made – surpassed only by Denmark.
I have moved a Sim into one of the houses located in the area where Ireland is on the map.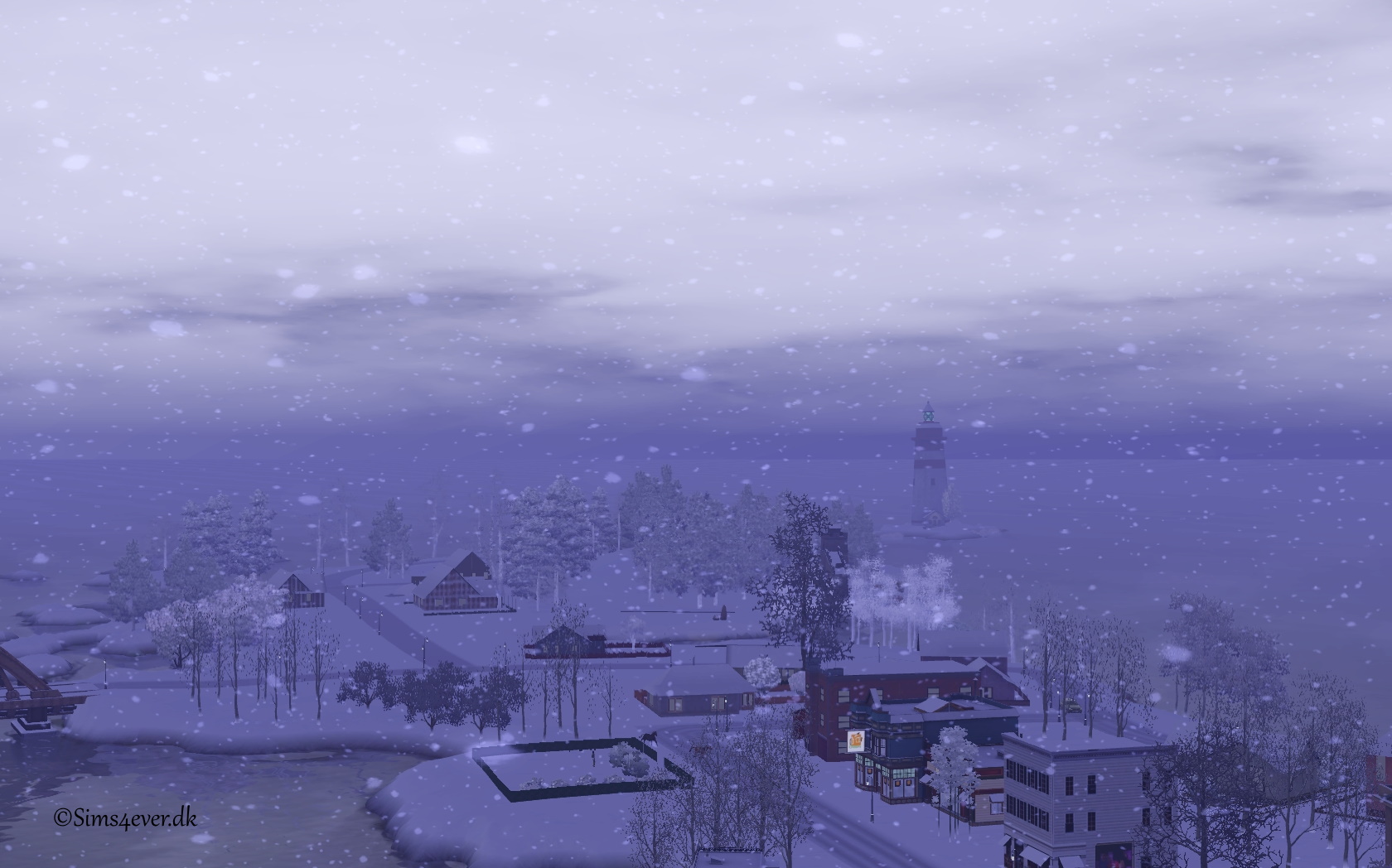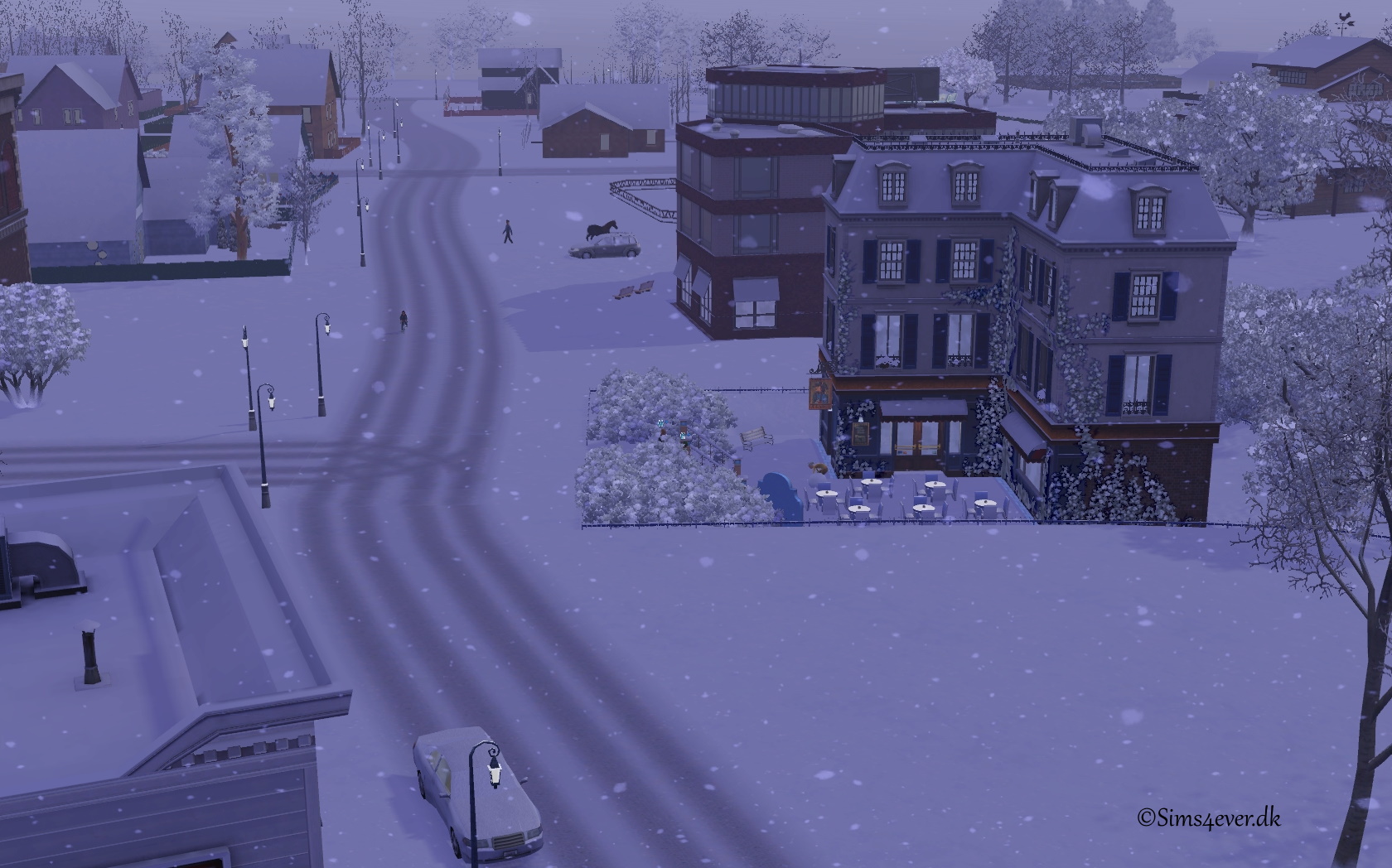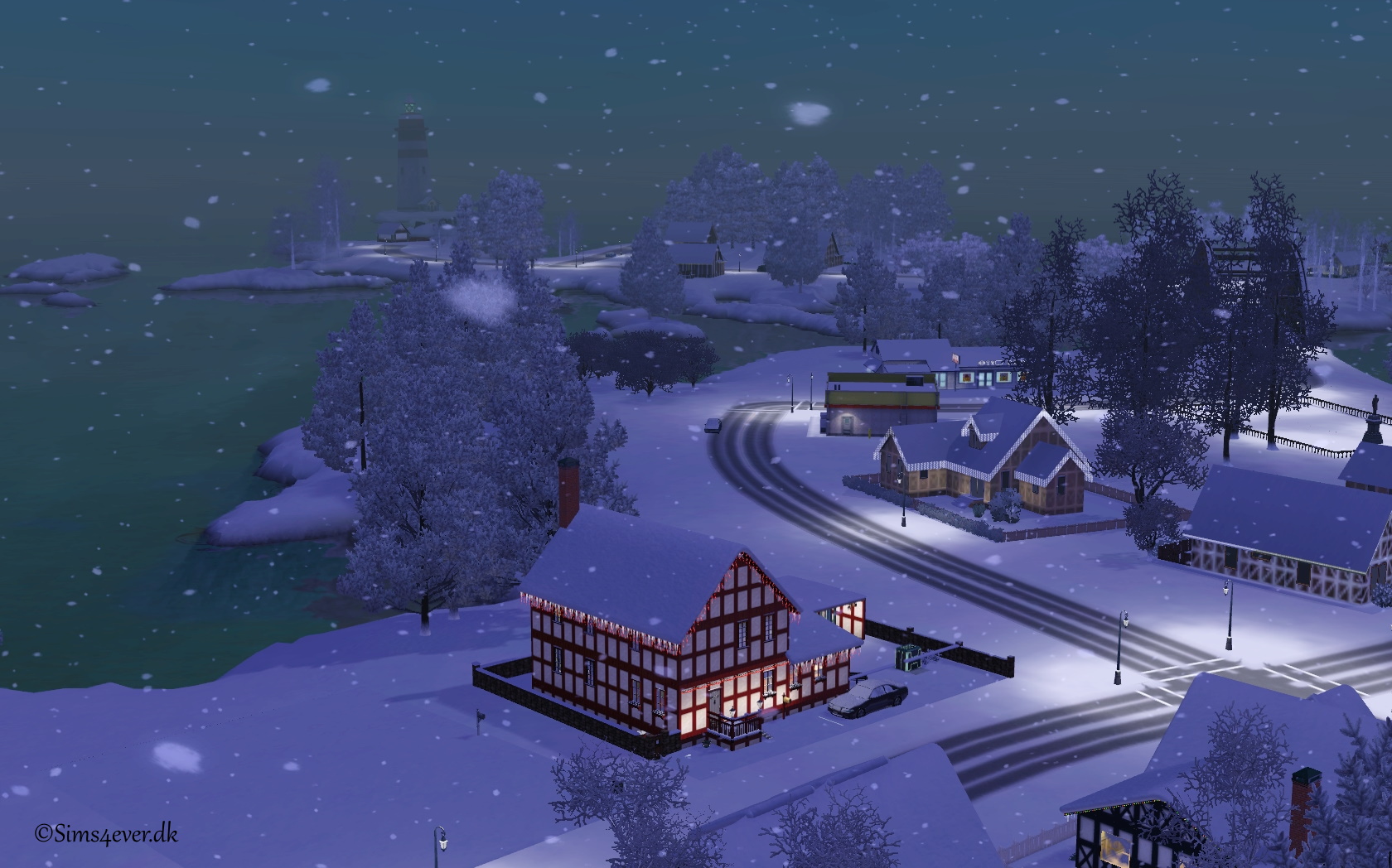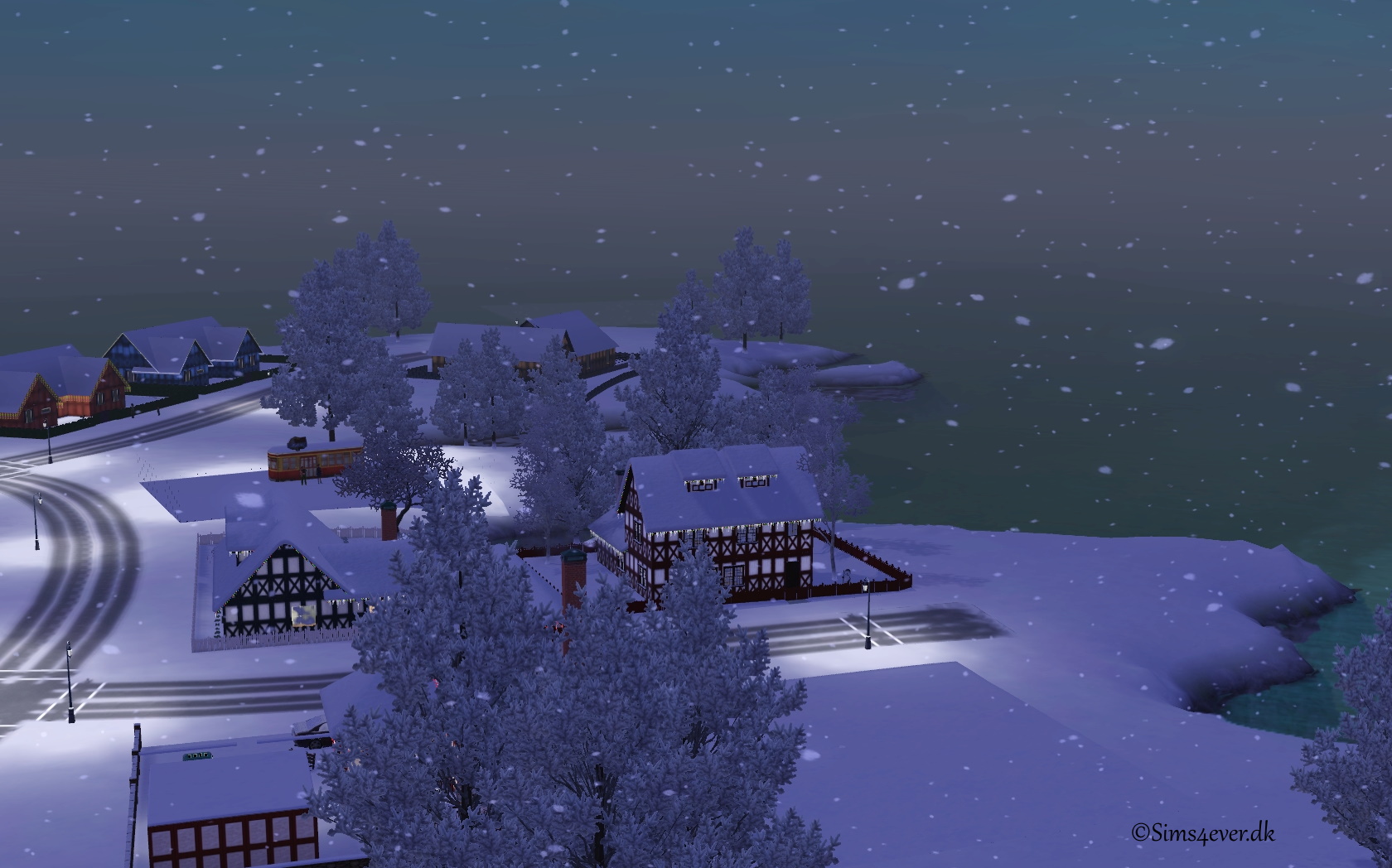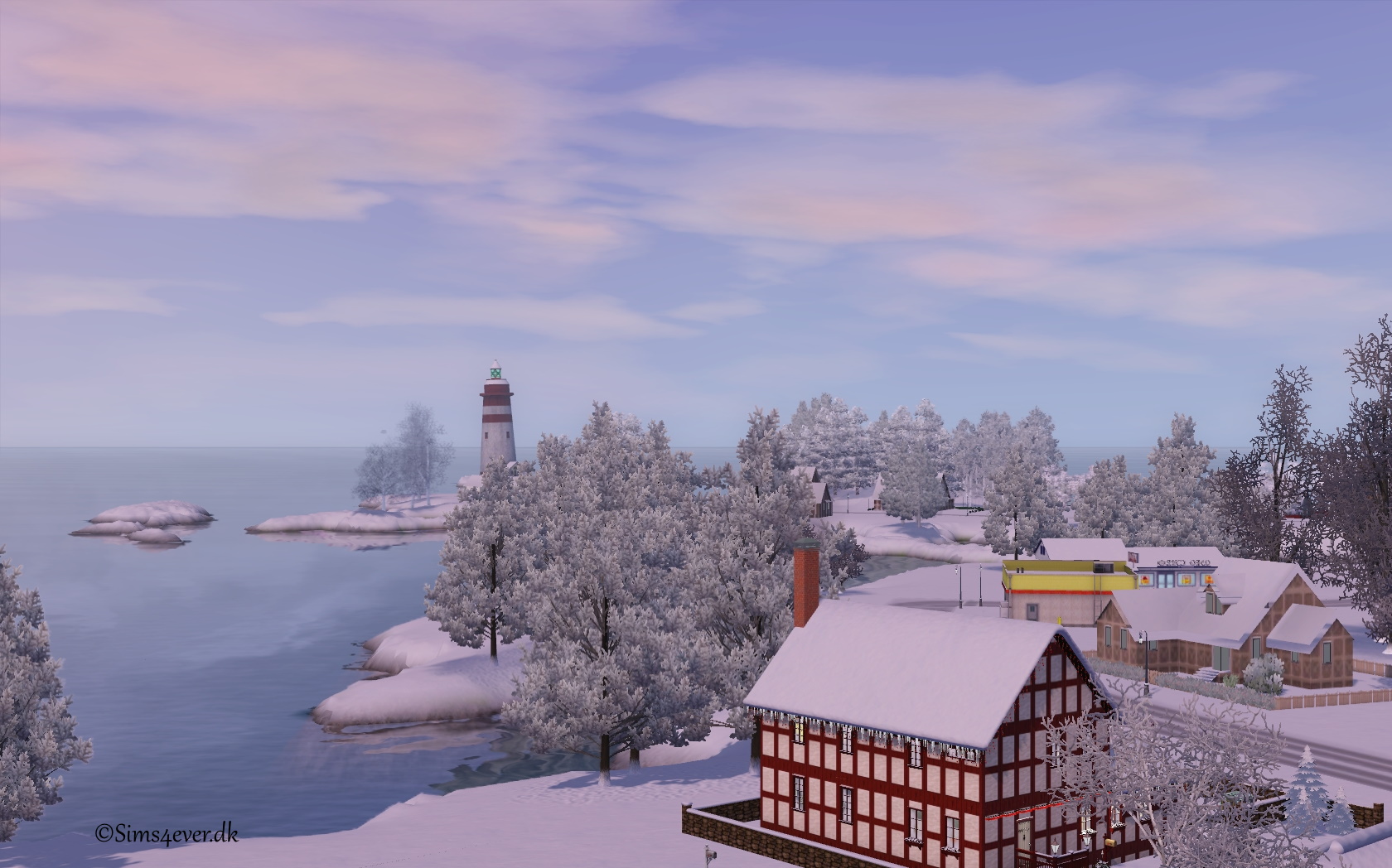 Denmark
We are now in my absolute favorite neighborhood – as I did a few years ago. I never get tired of playing in this neighborhood and I have remodeled the location of houses and buildings many times to change it a bit.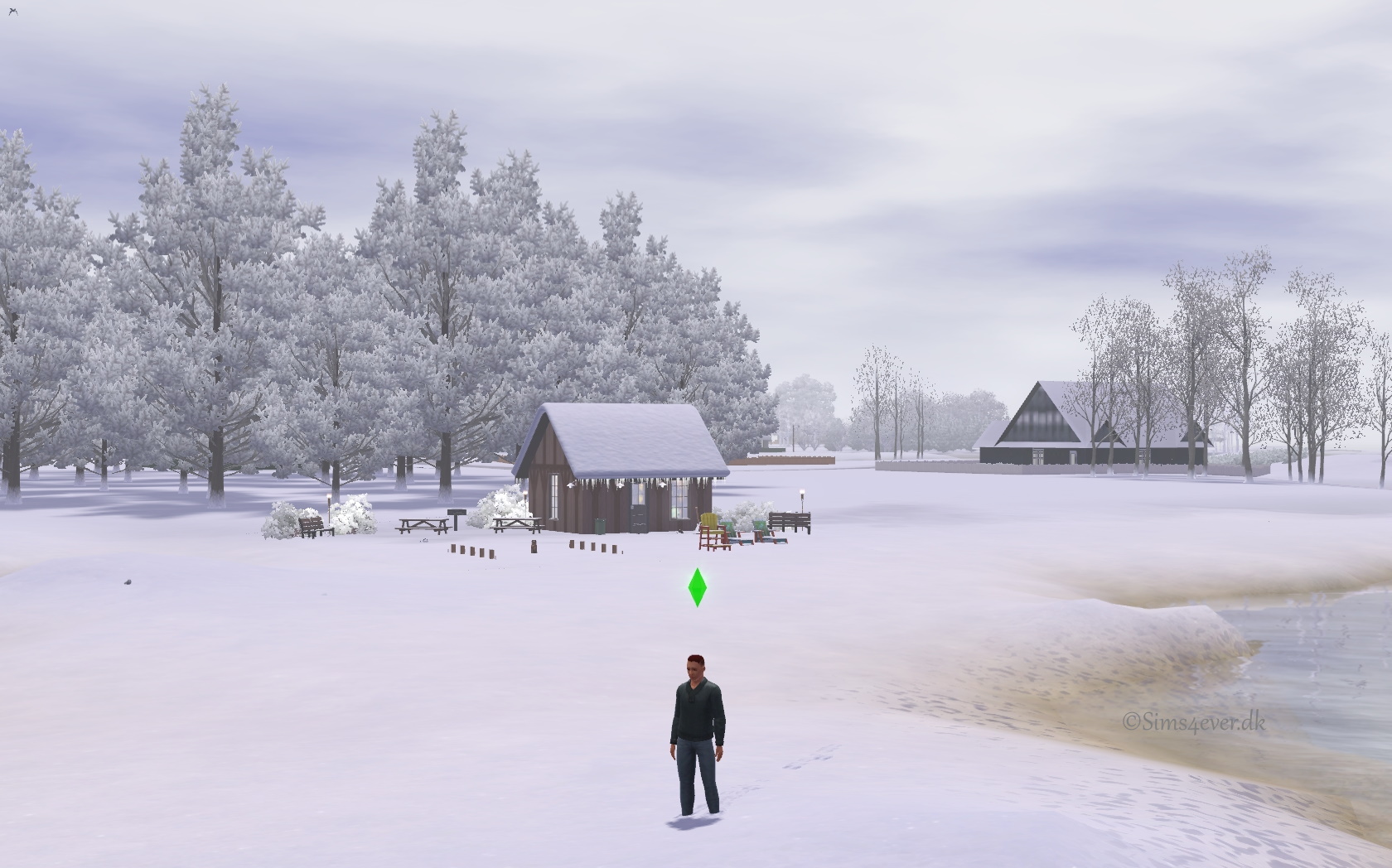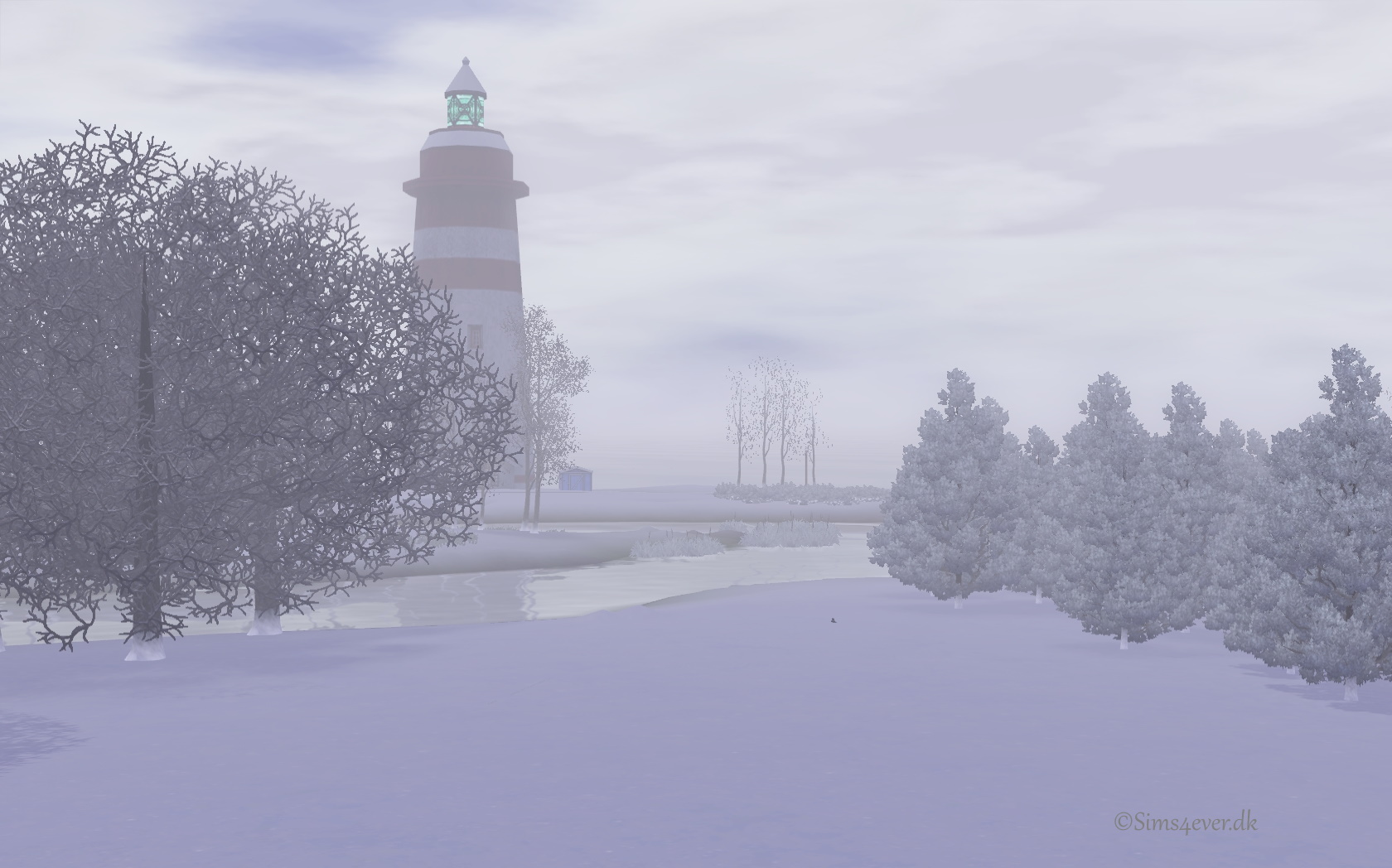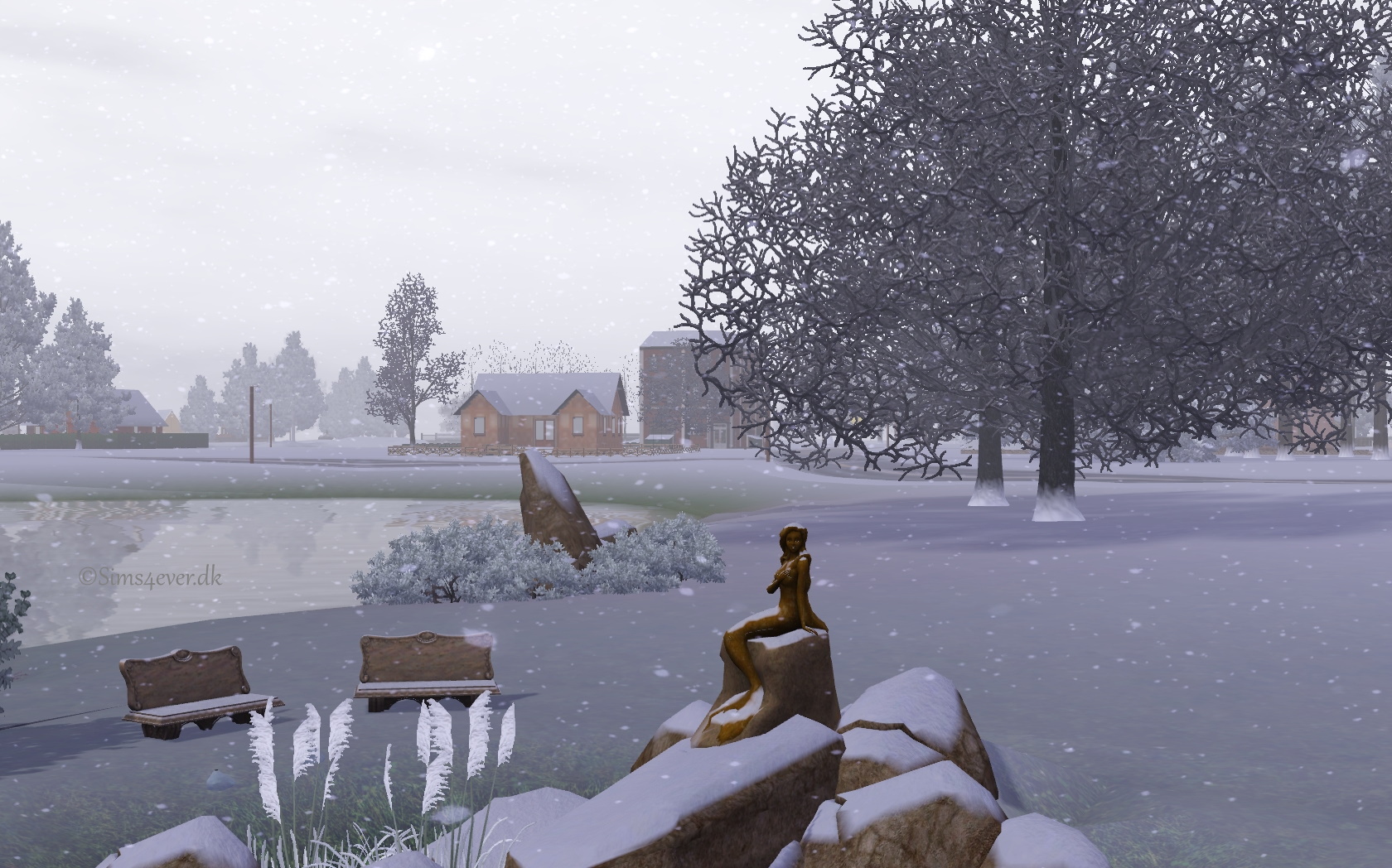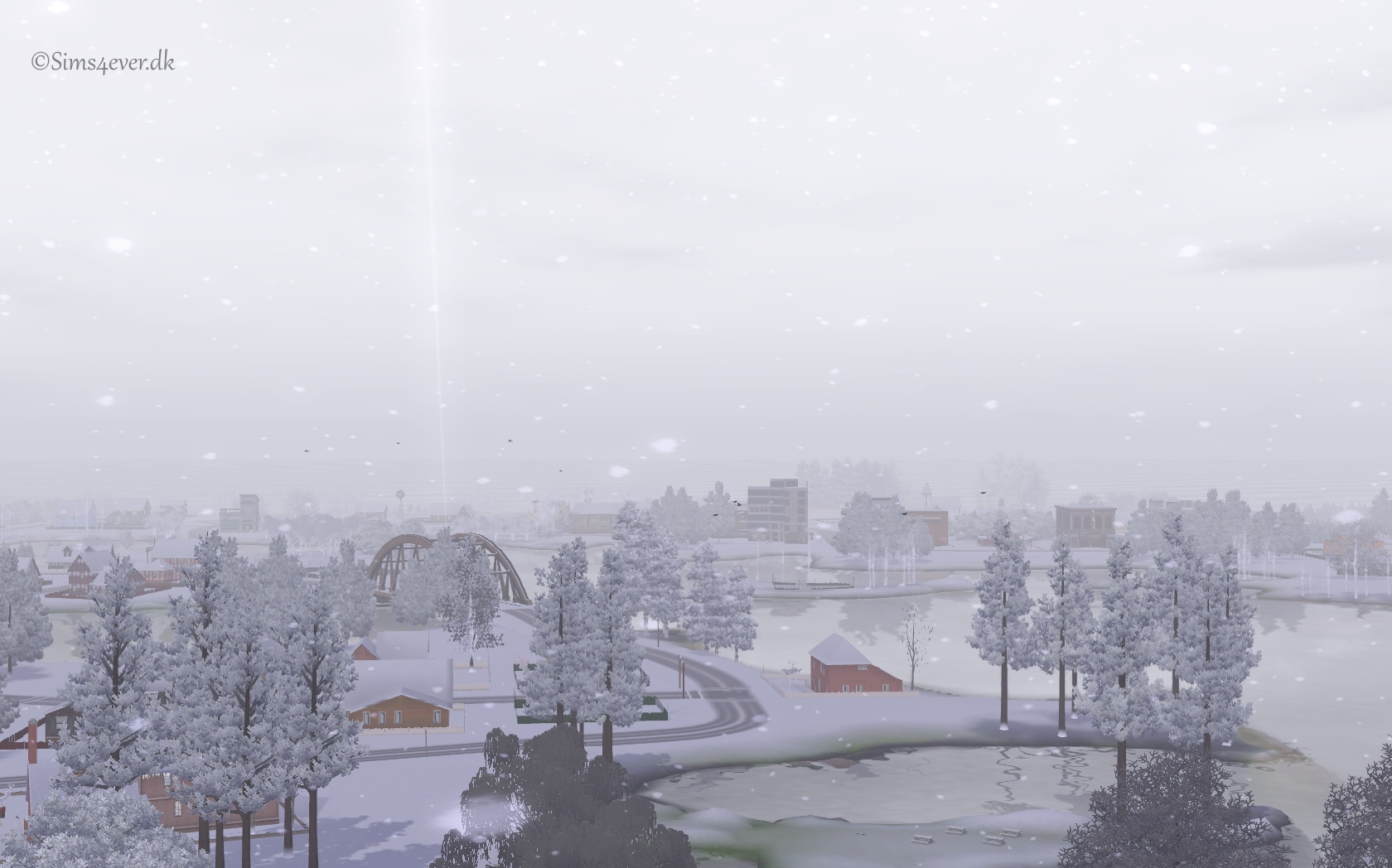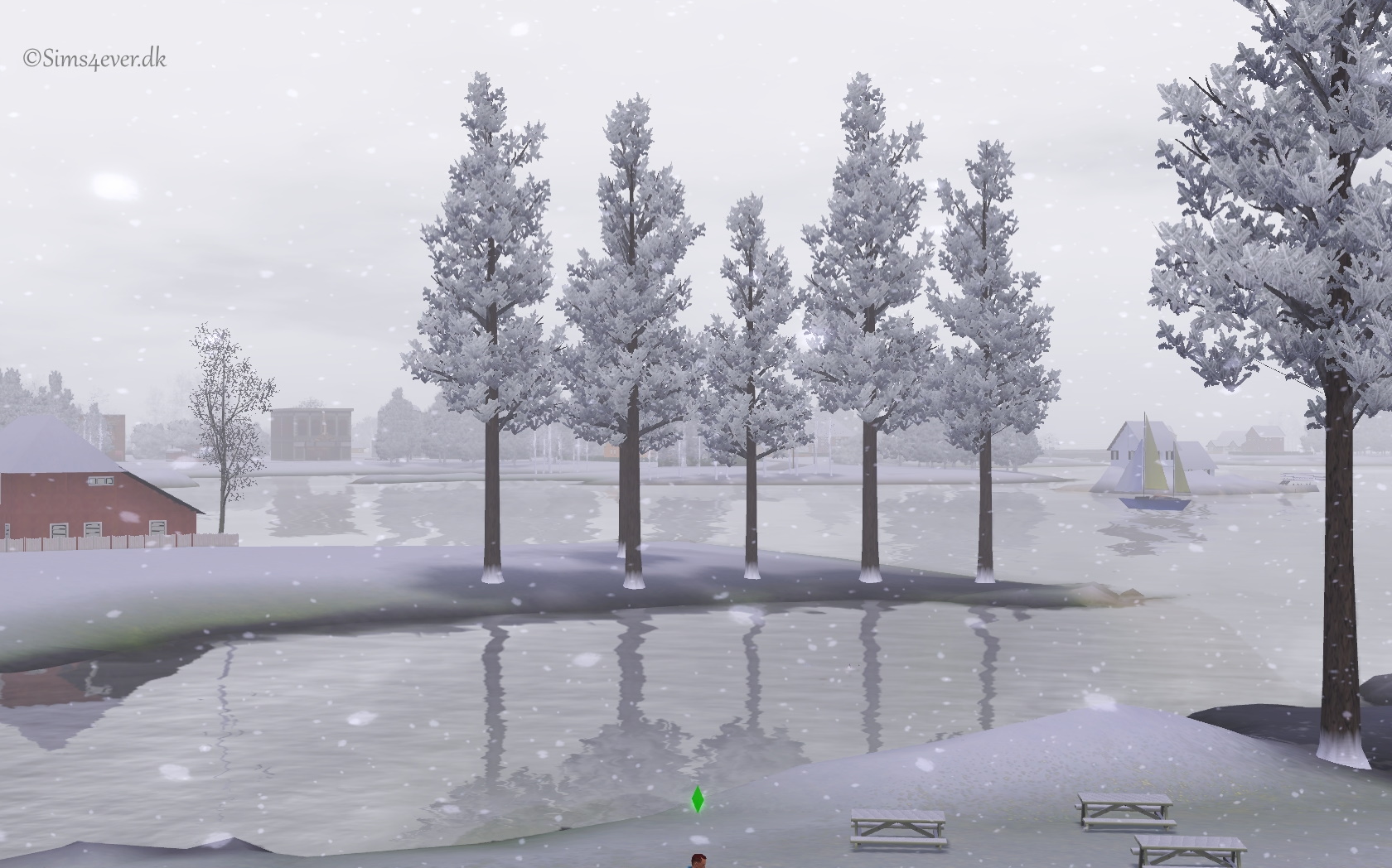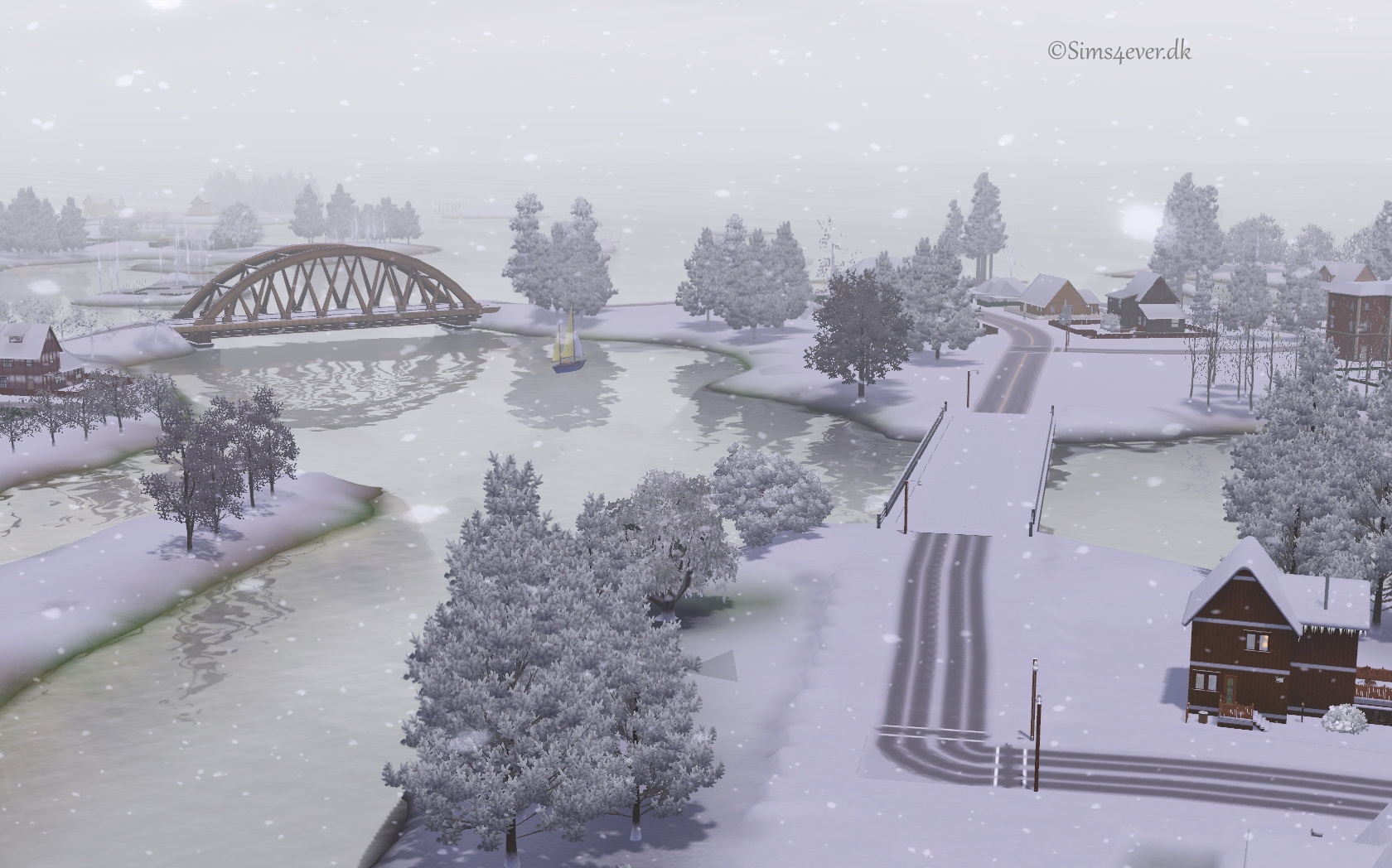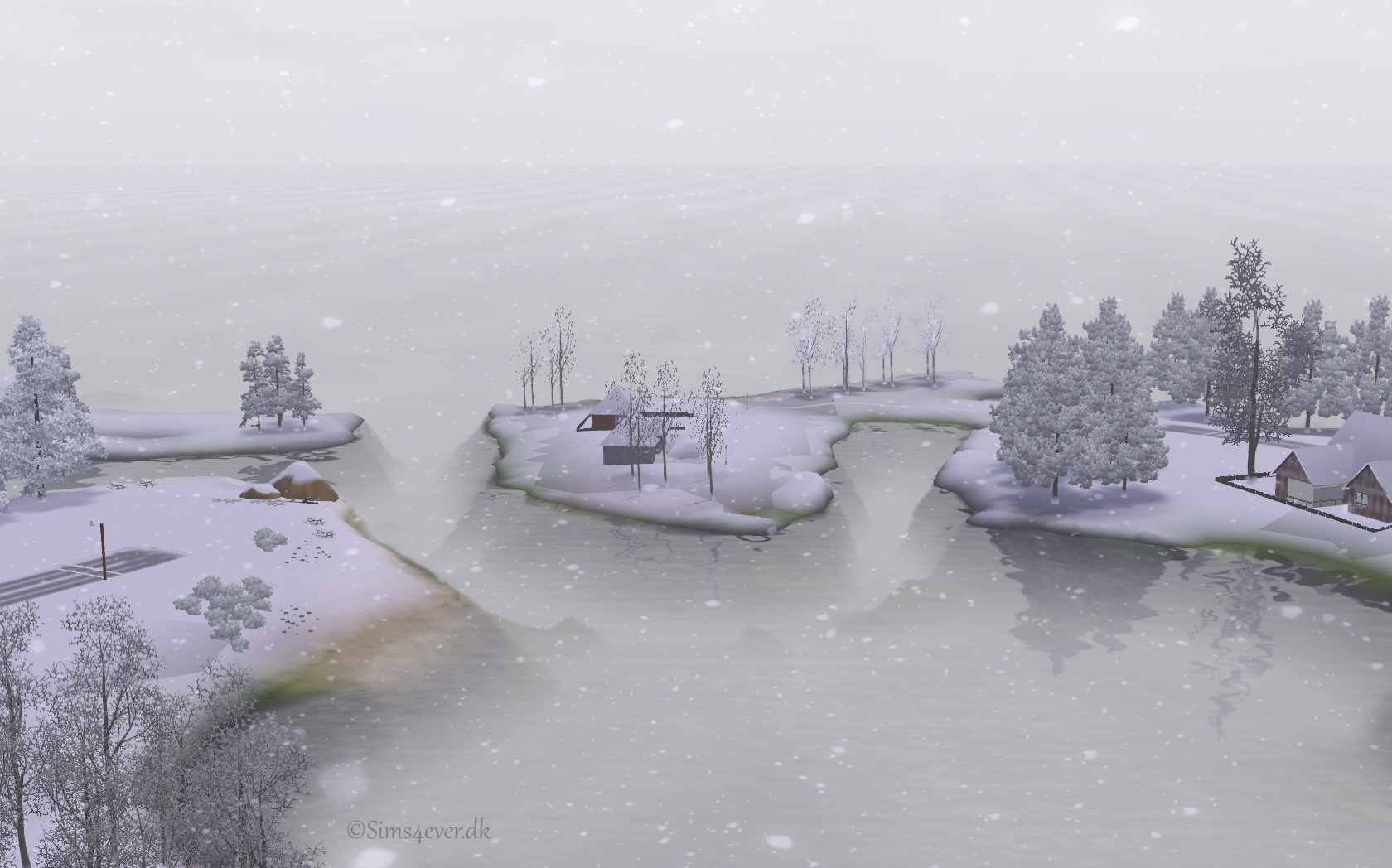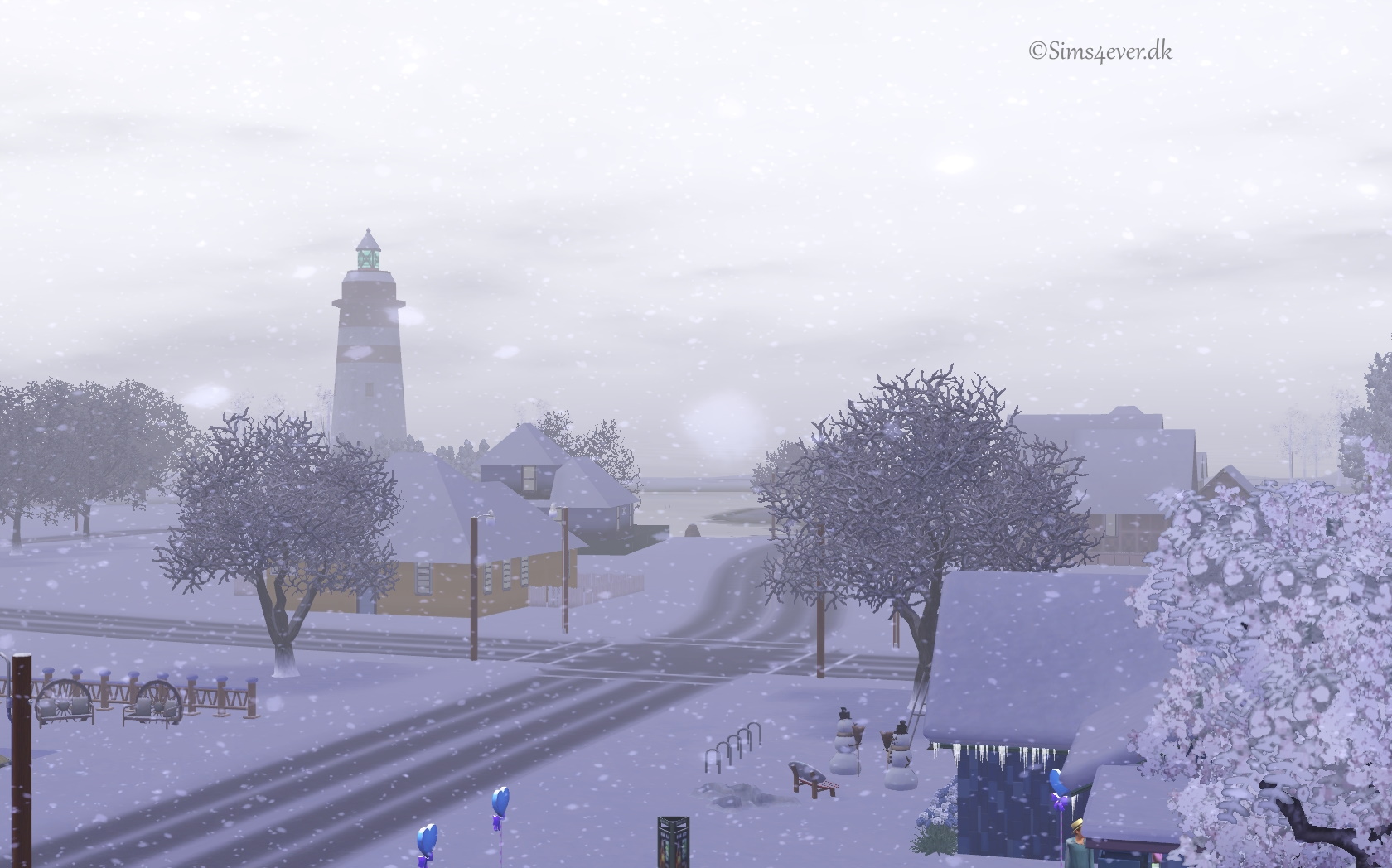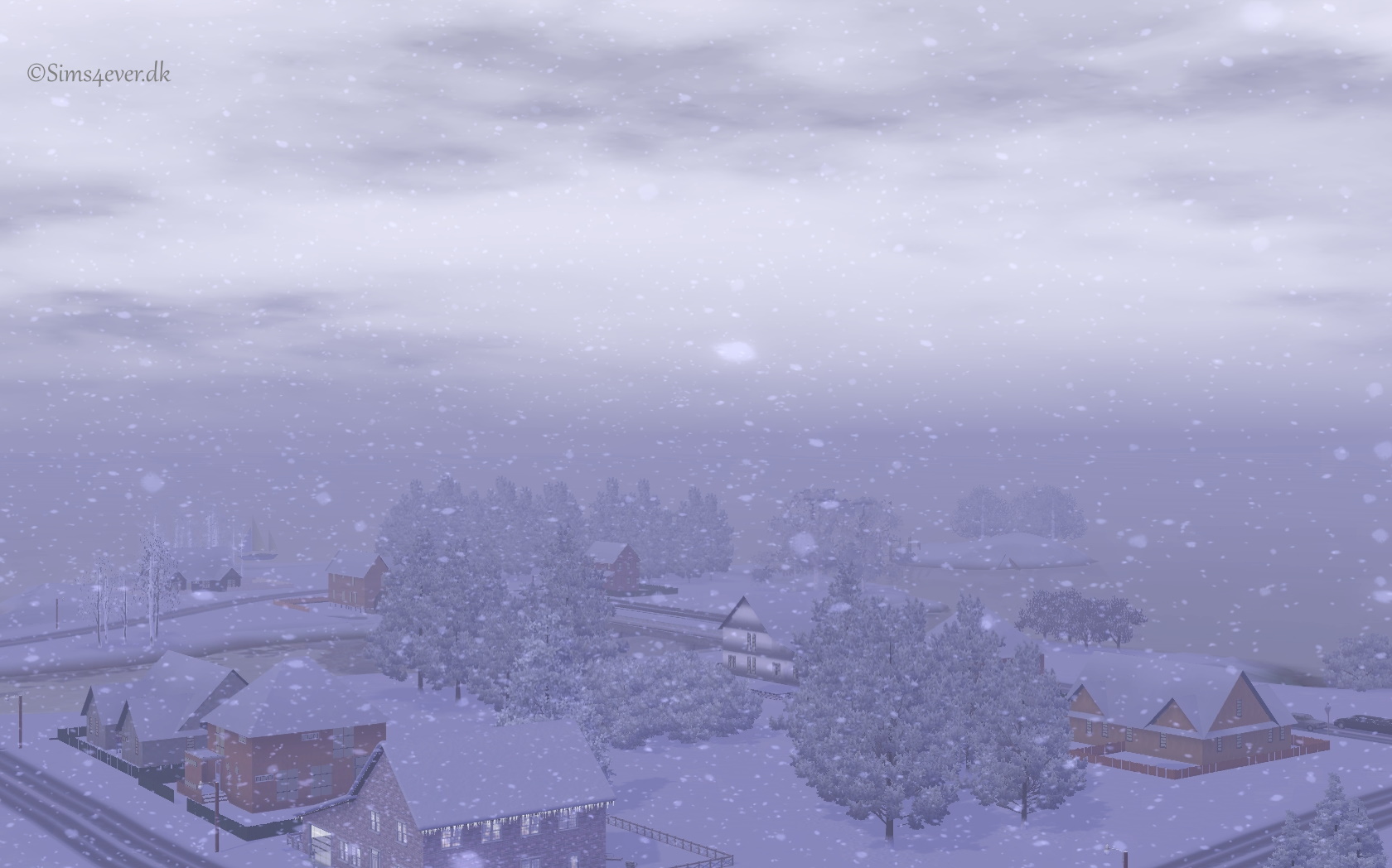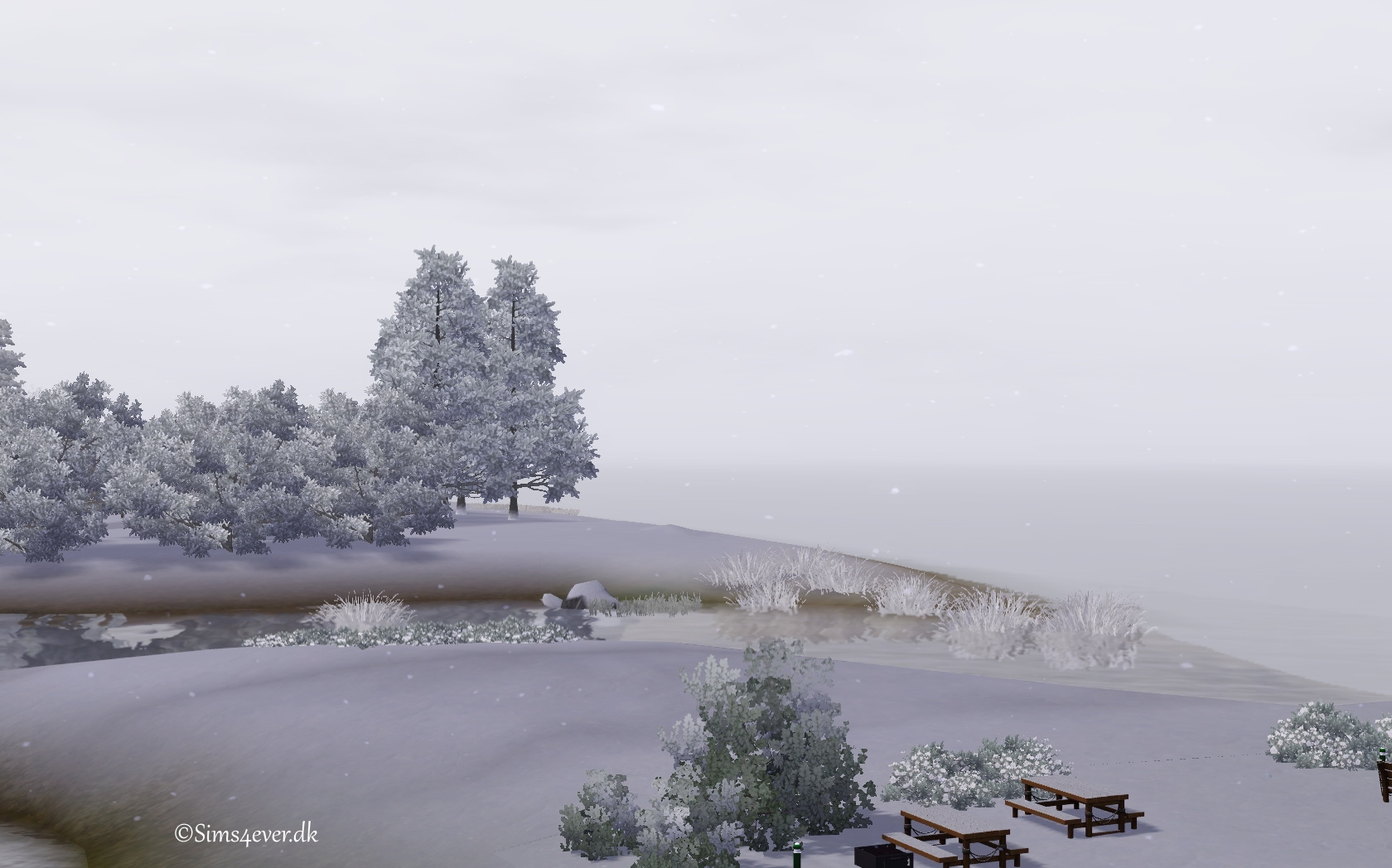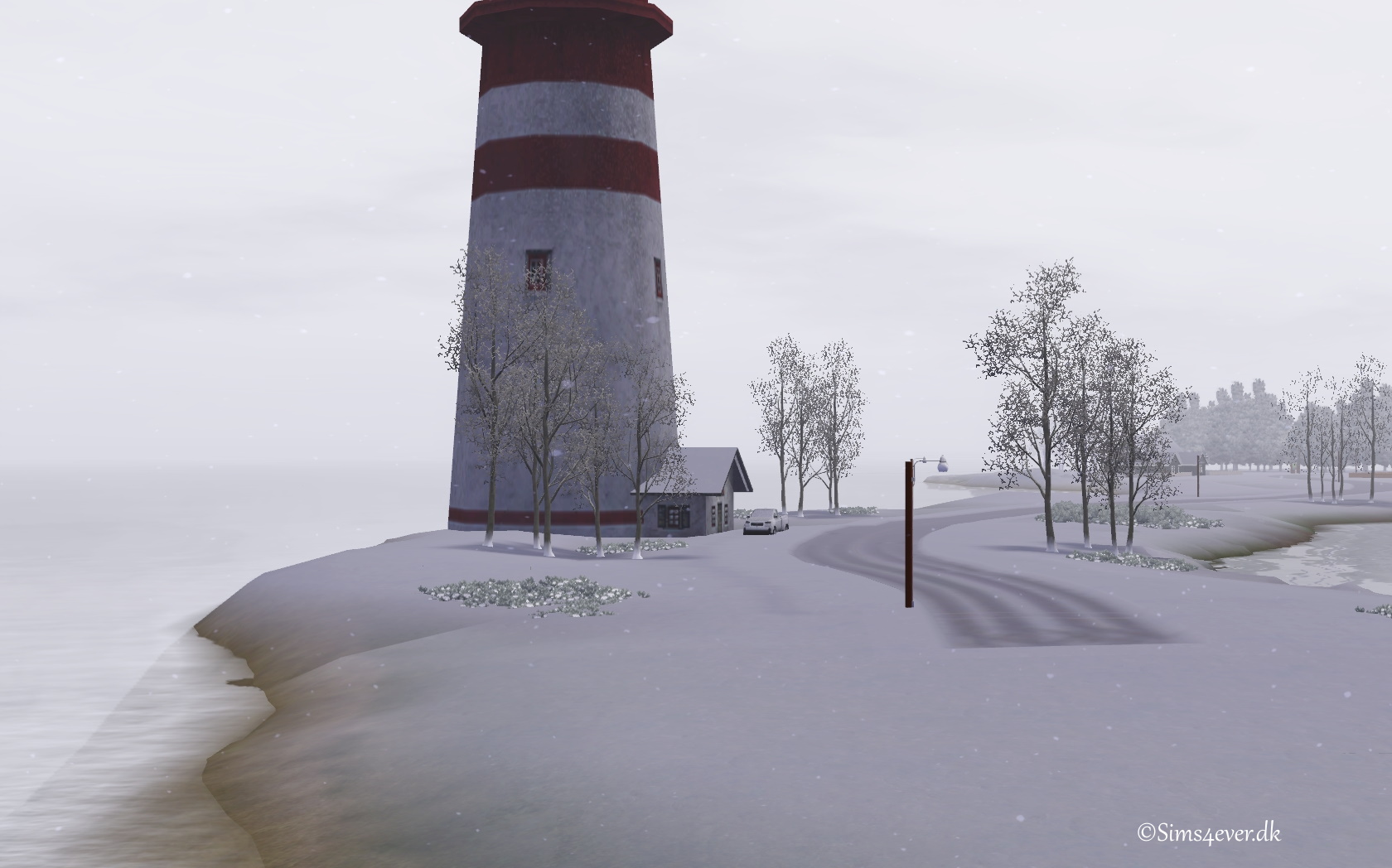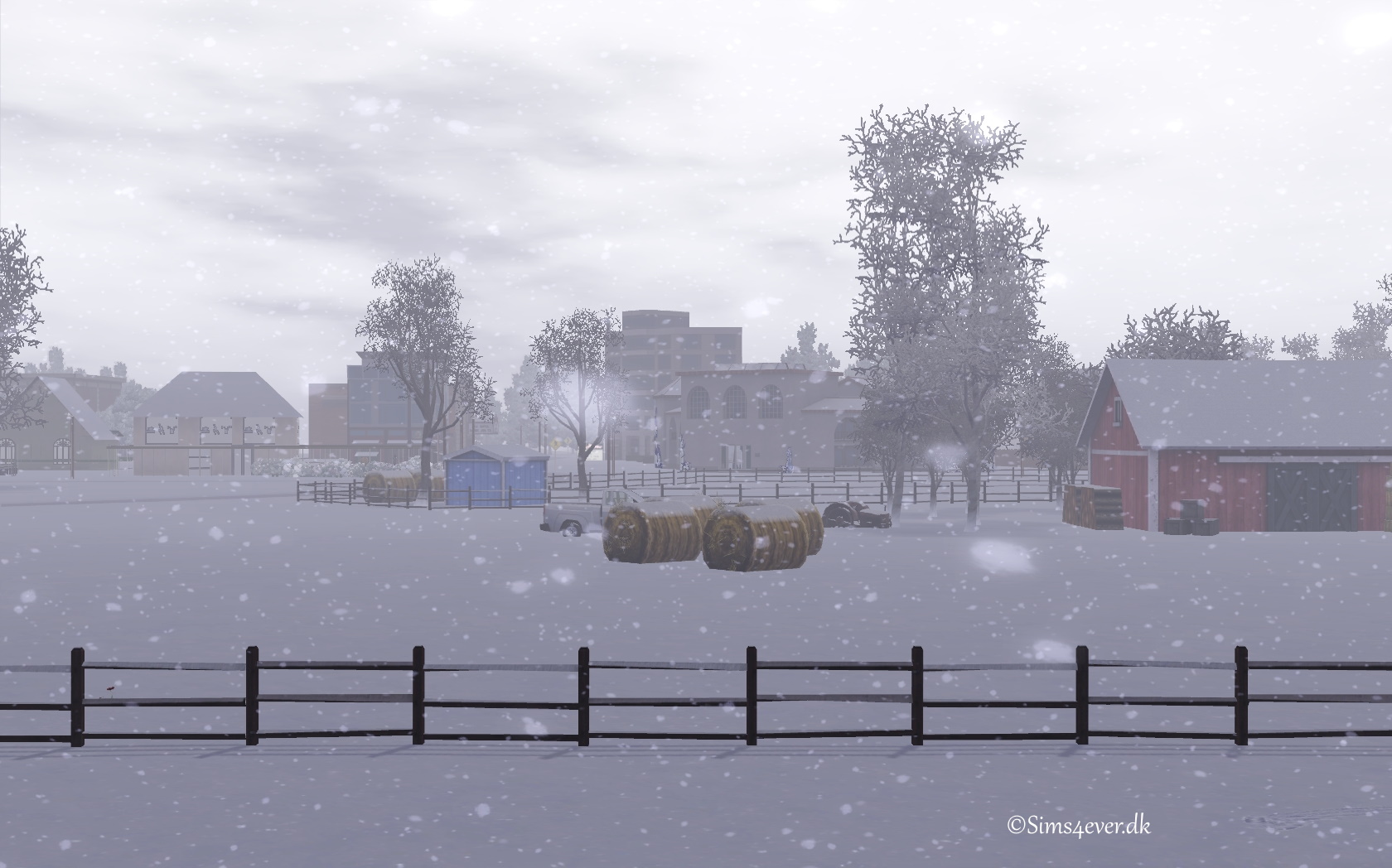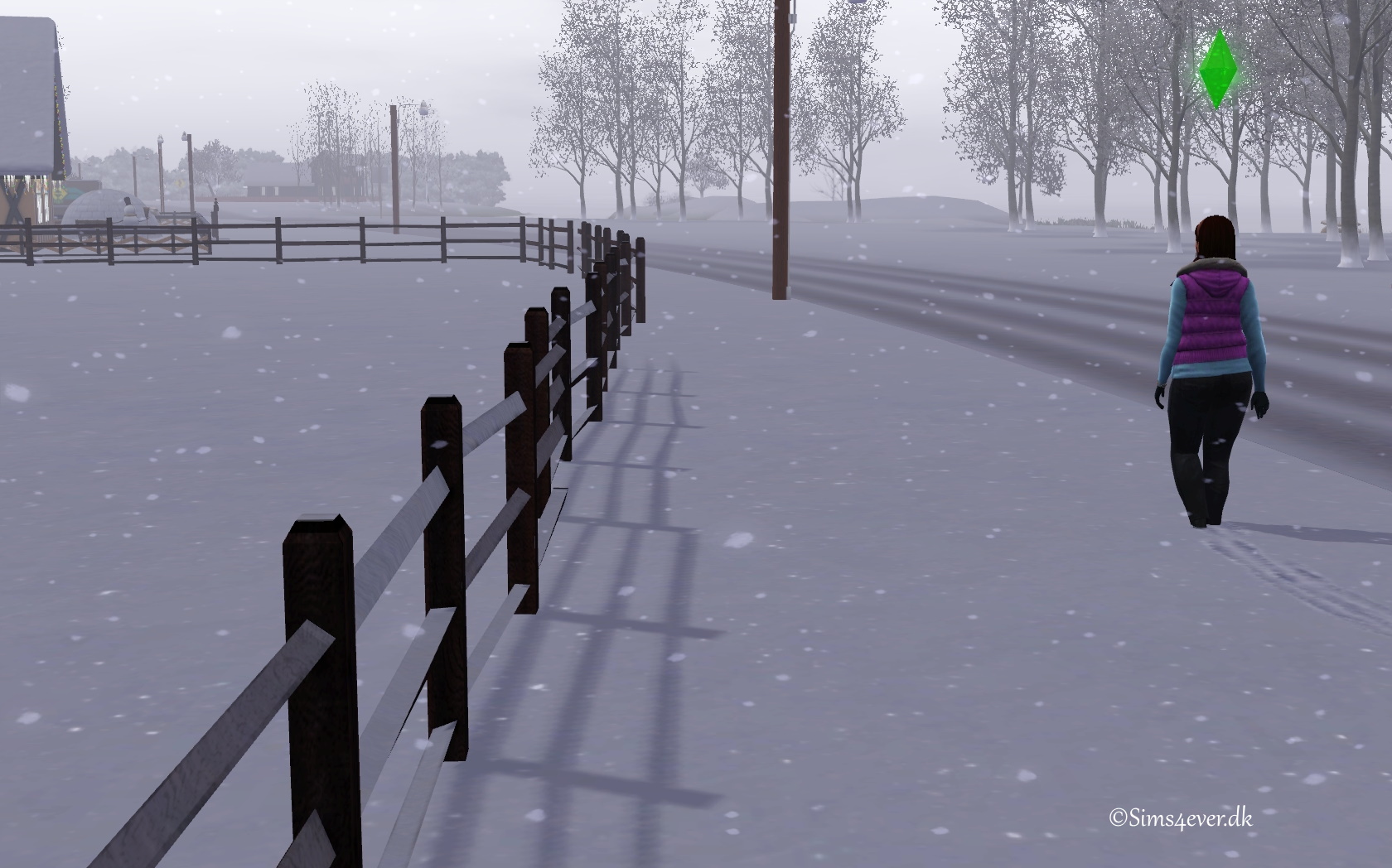 Willow Bay
This neighborhood is the very first one I built – so it dates back quite a few years – because we got CAW (create a world) already at the beginning of the Sims 3 era. Therefore, it is also with disappointment that I have had to state that the seasonal package does not quite work with this neighborhood.
The snow falls nicely down over the neighborhood – but is only on the roads and up in the heights. But here are a few pictures anyway.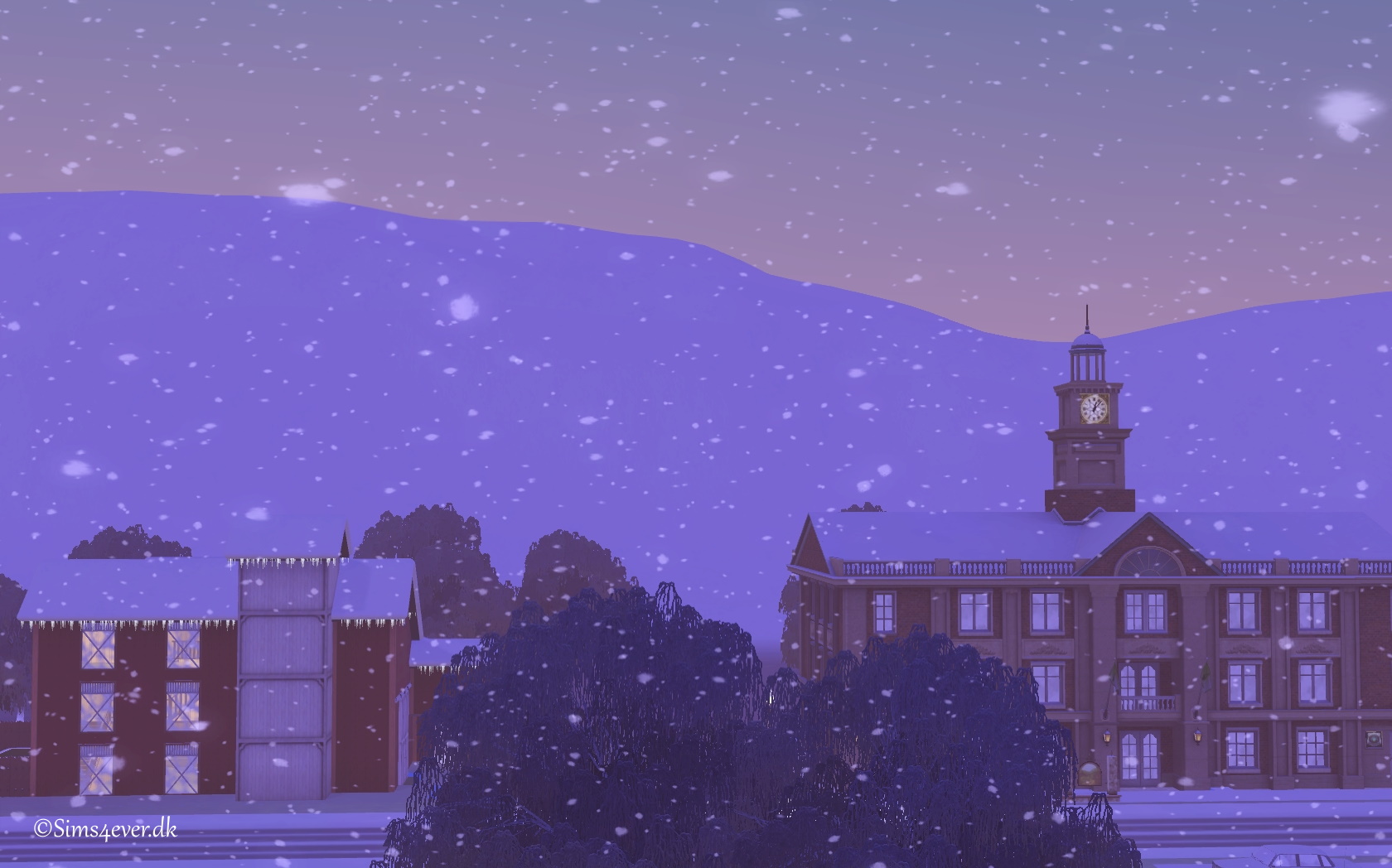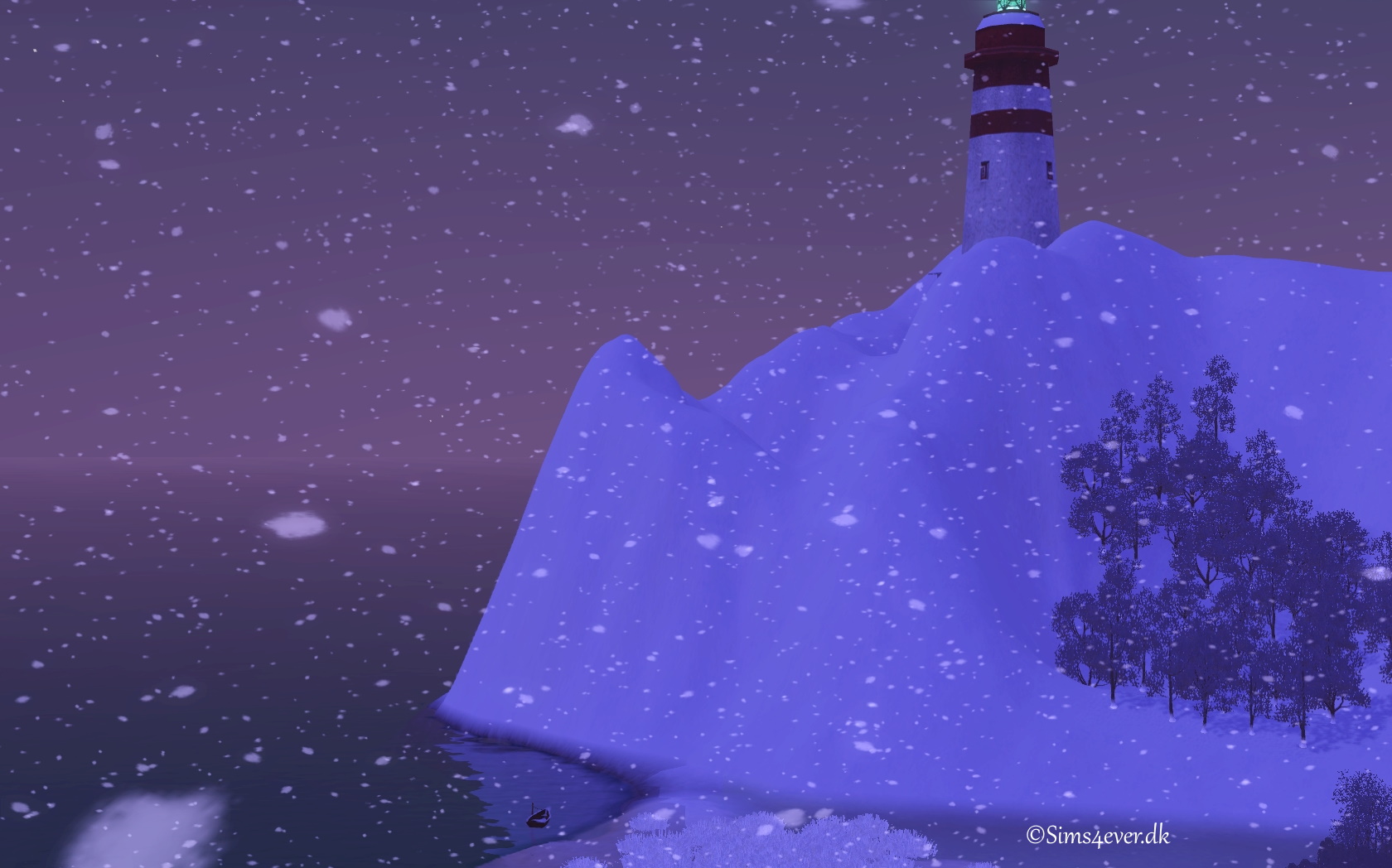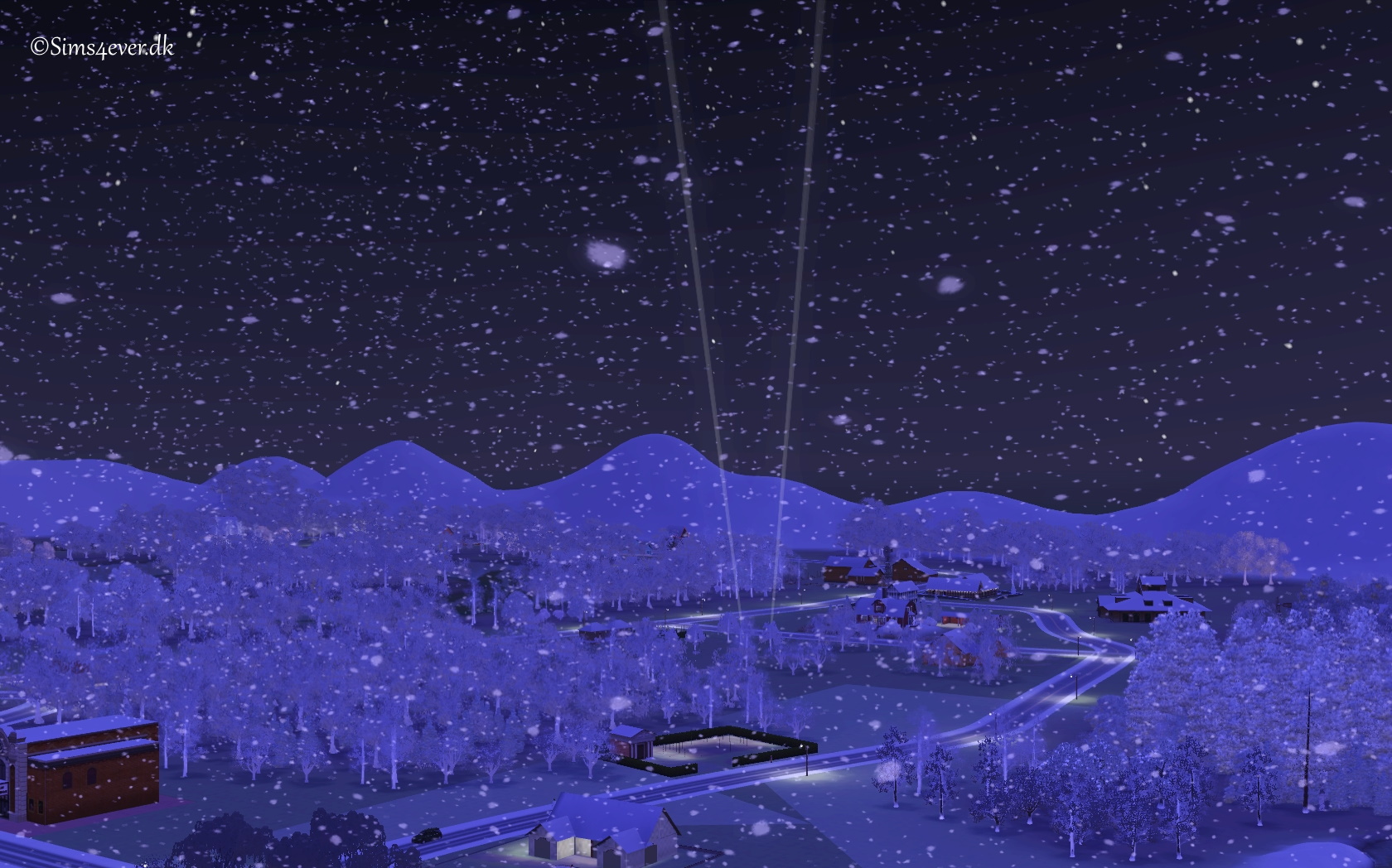 30/12-20
Victoria Bay
Victoria bay is my latest built neighborhood and I built it from my memory as I could not find Willow Bay in my stores. That's why the Victoria edition looks a lot like this neighborhood and yet they are different.
Victoria Bay is the neighborhood I played Louisa Bennet's story in from the beginning to the end where she became the World's Free Leader – it's also her I have let play for the gallery with the pictures that now follow.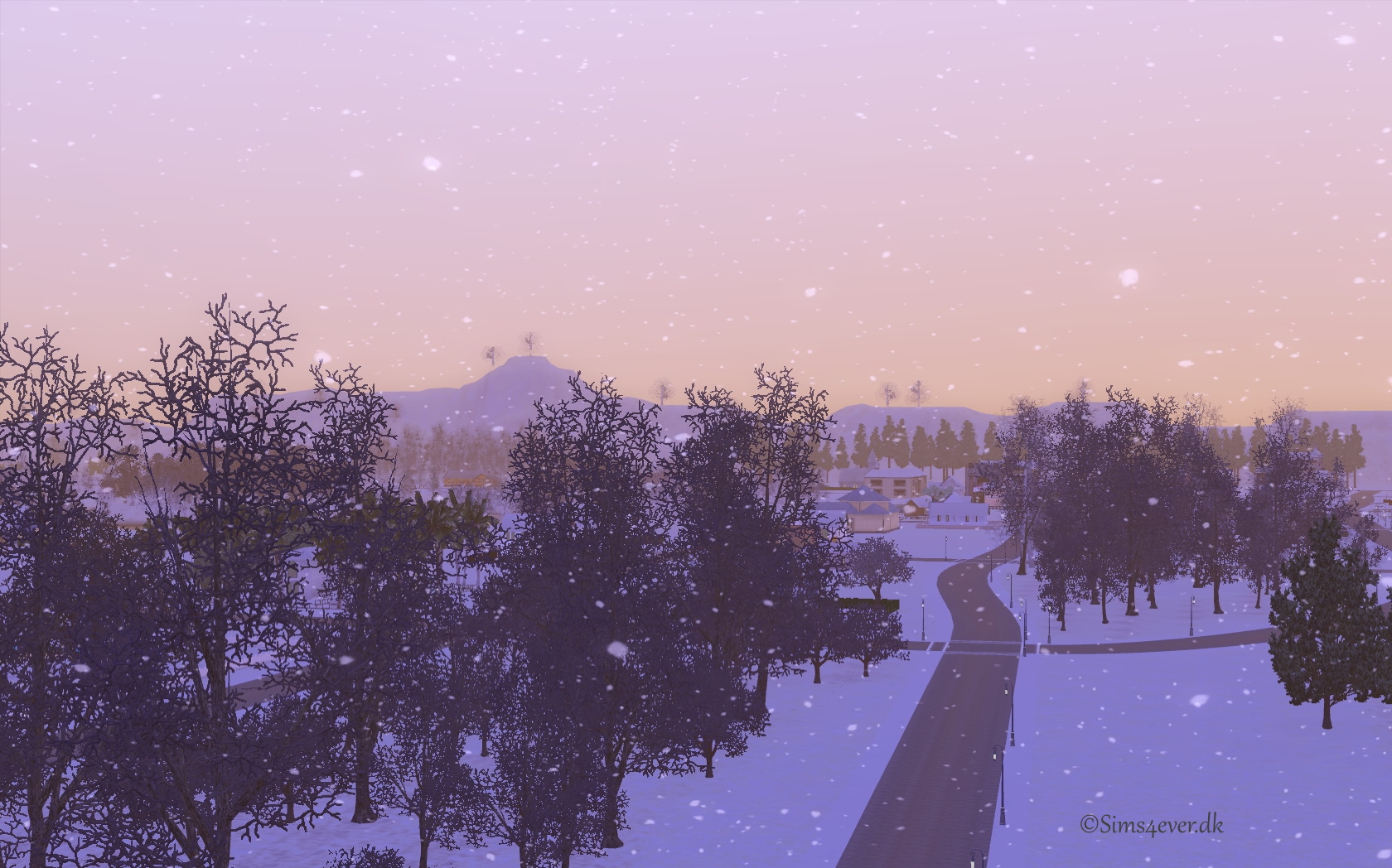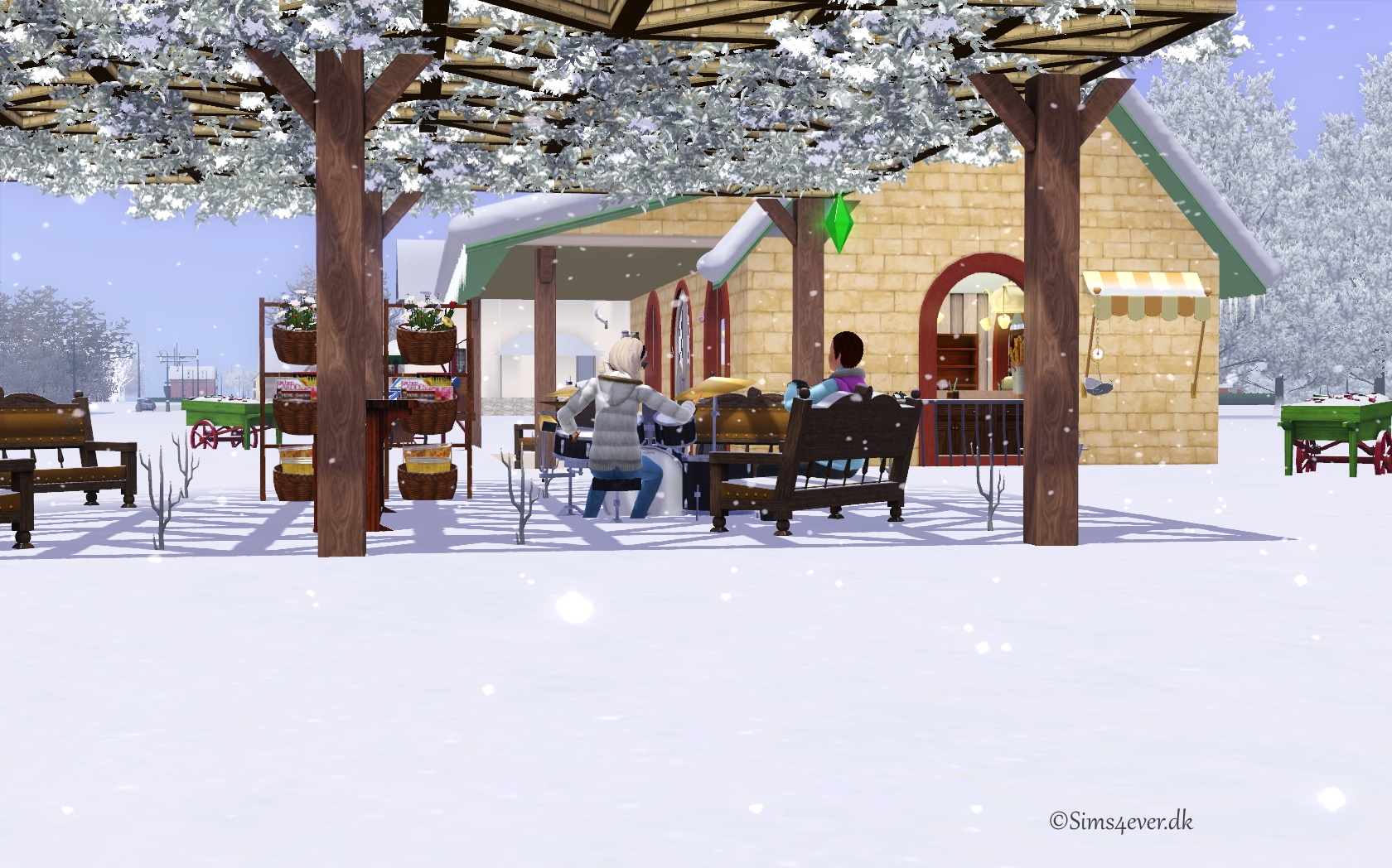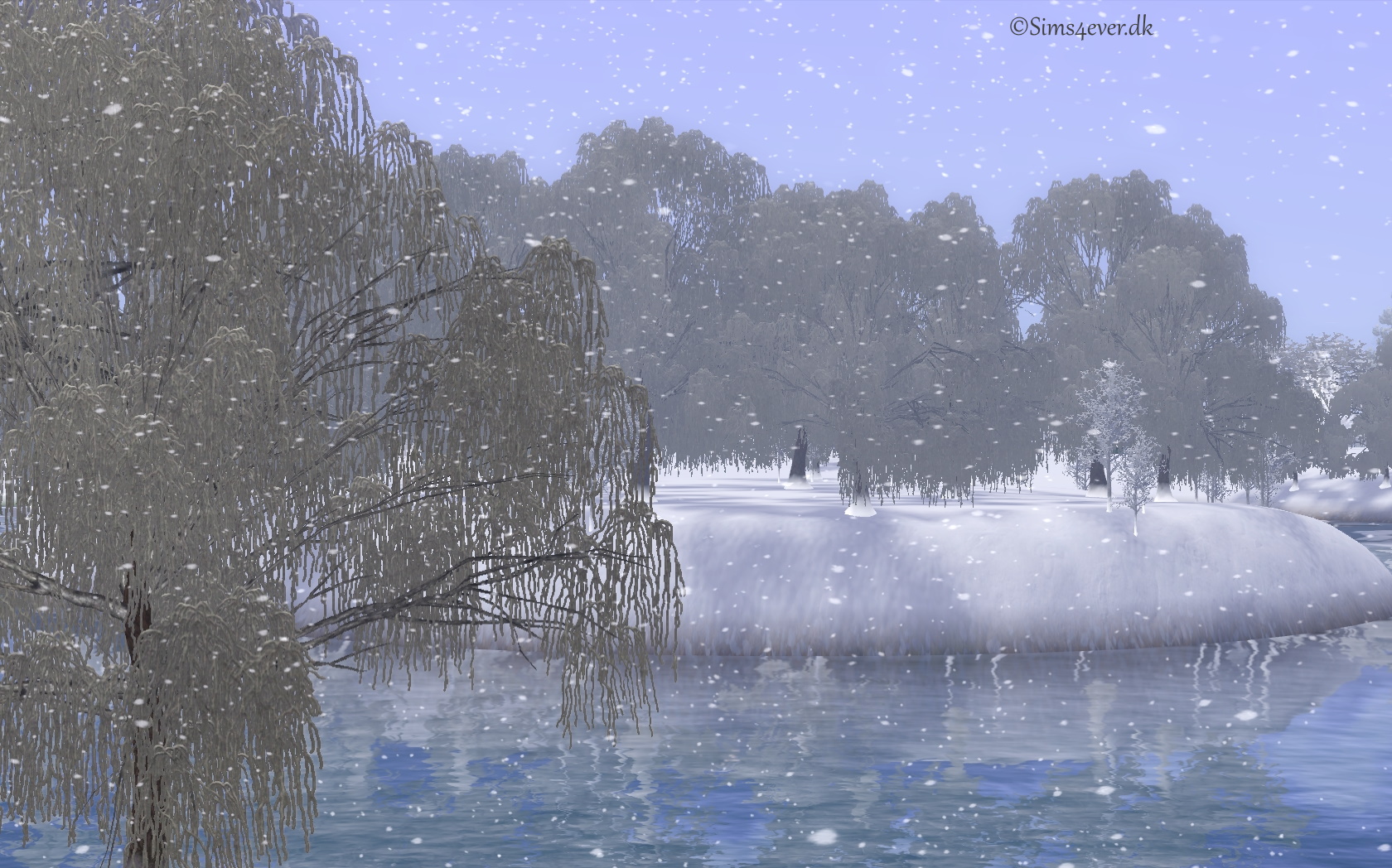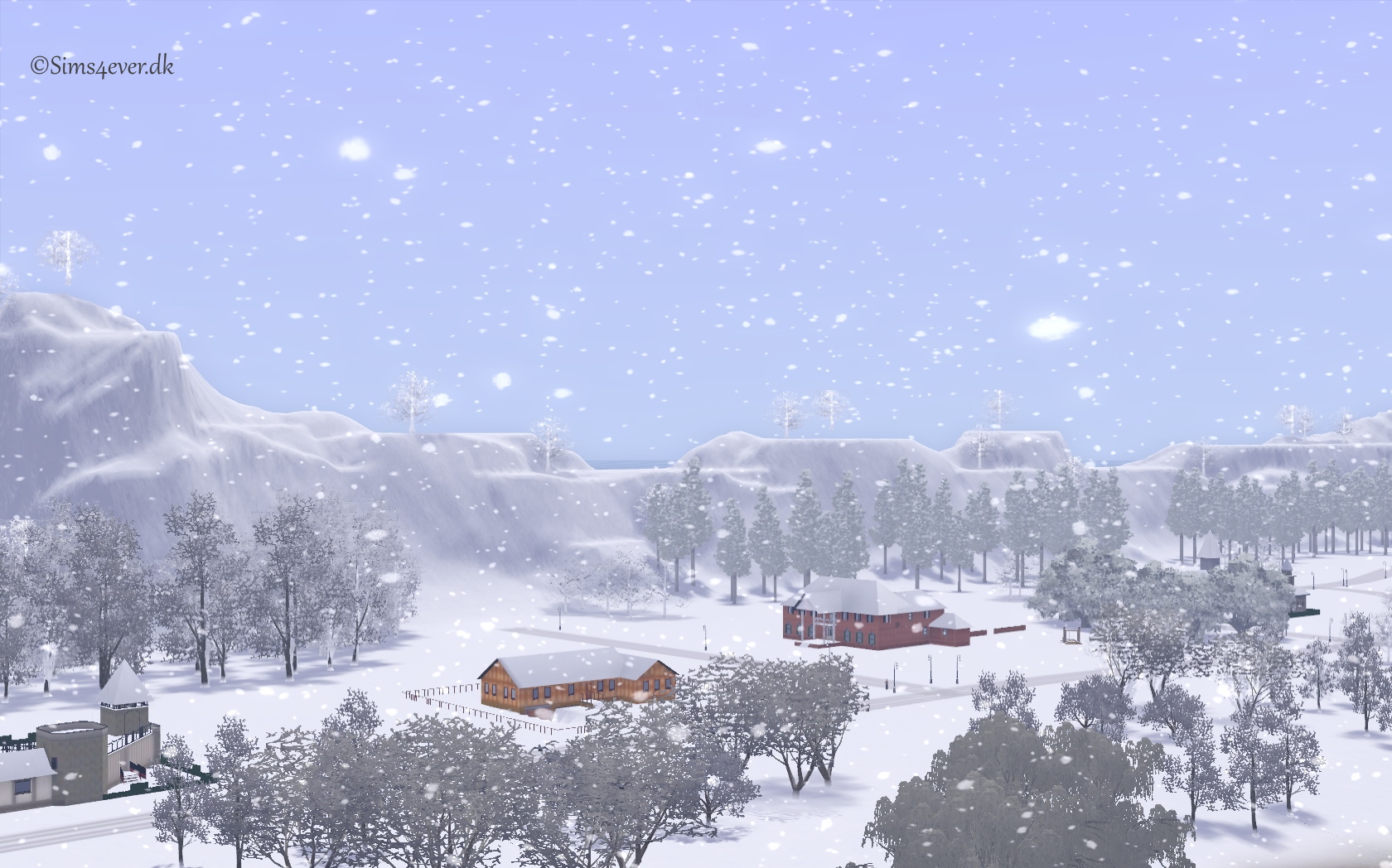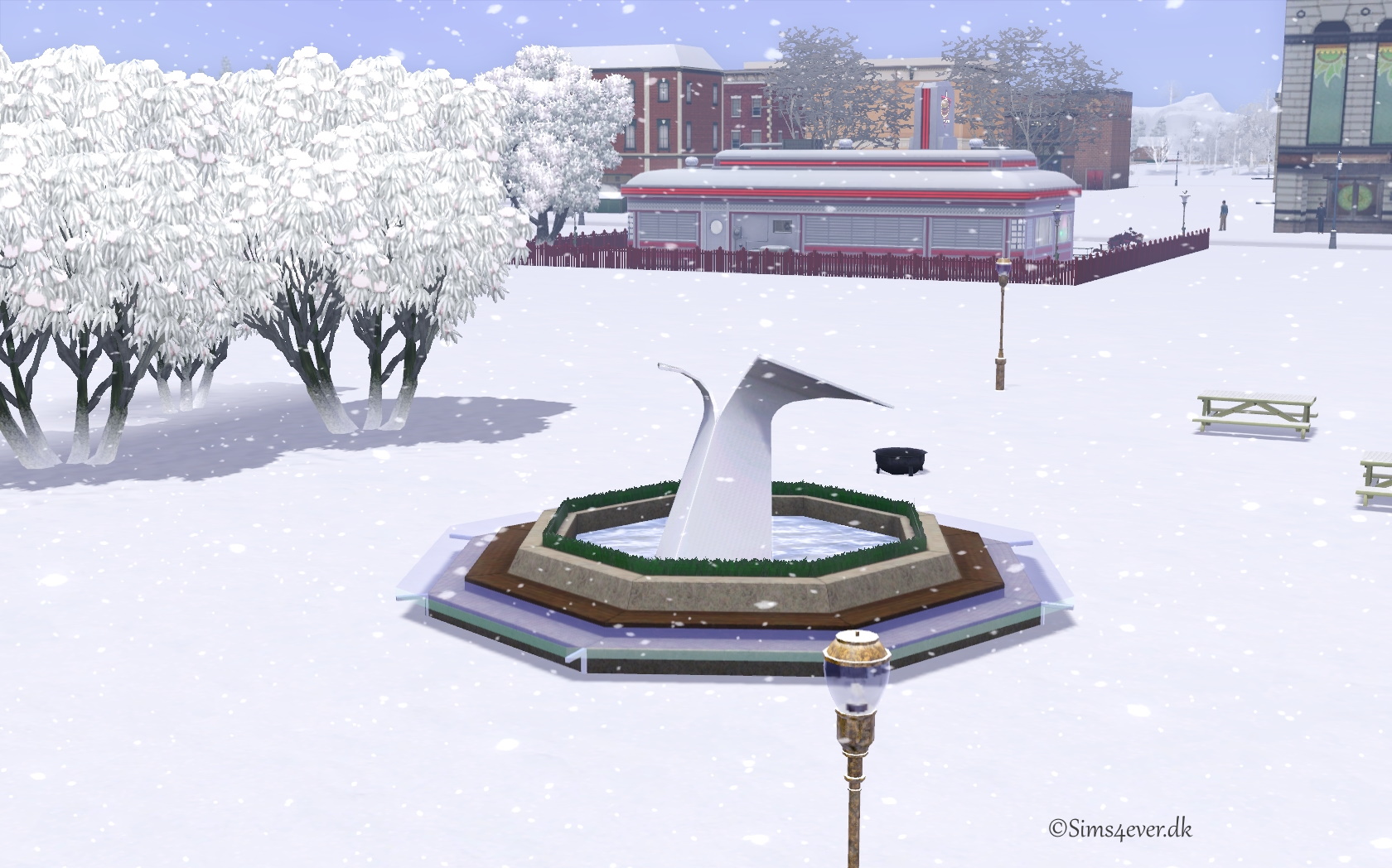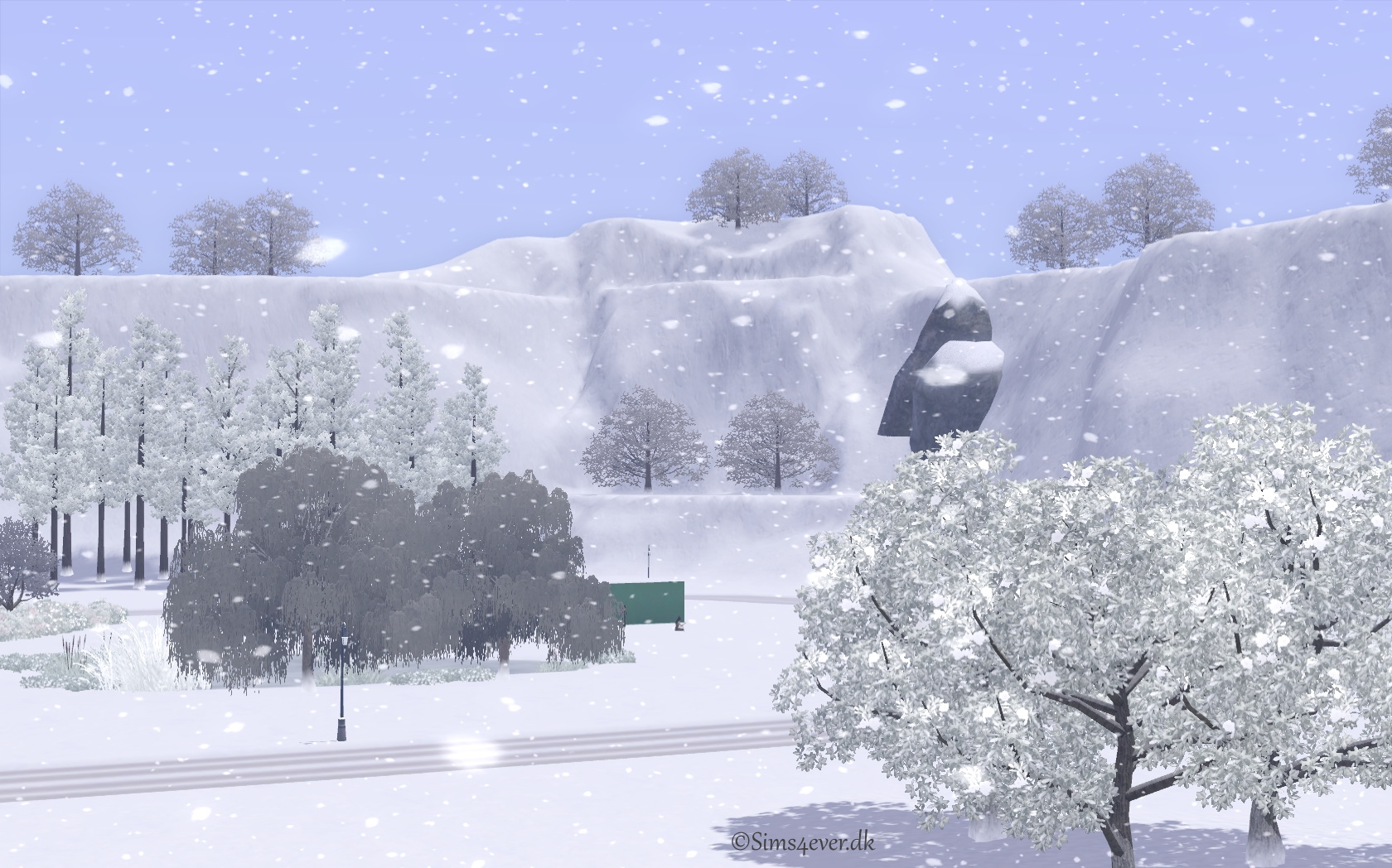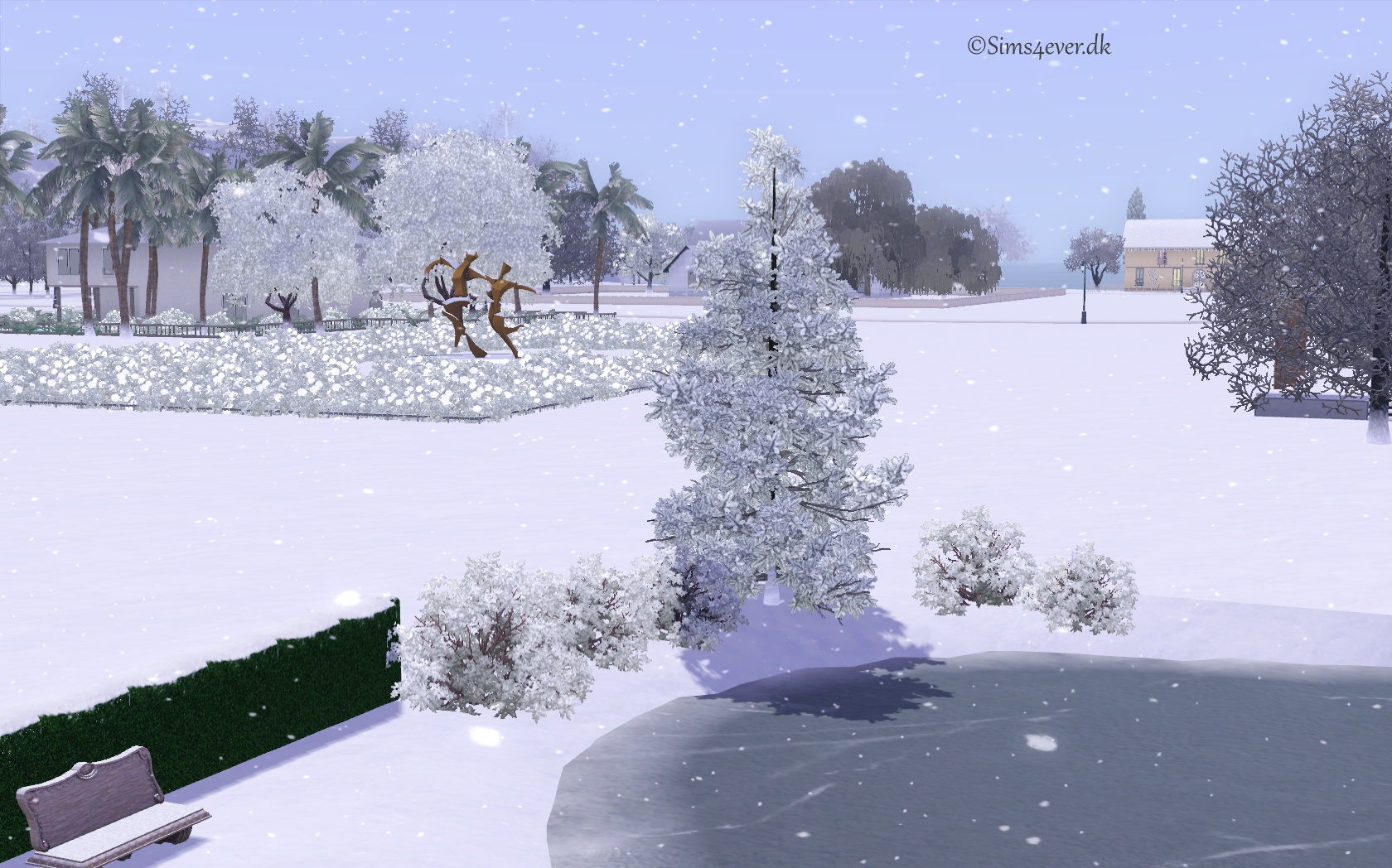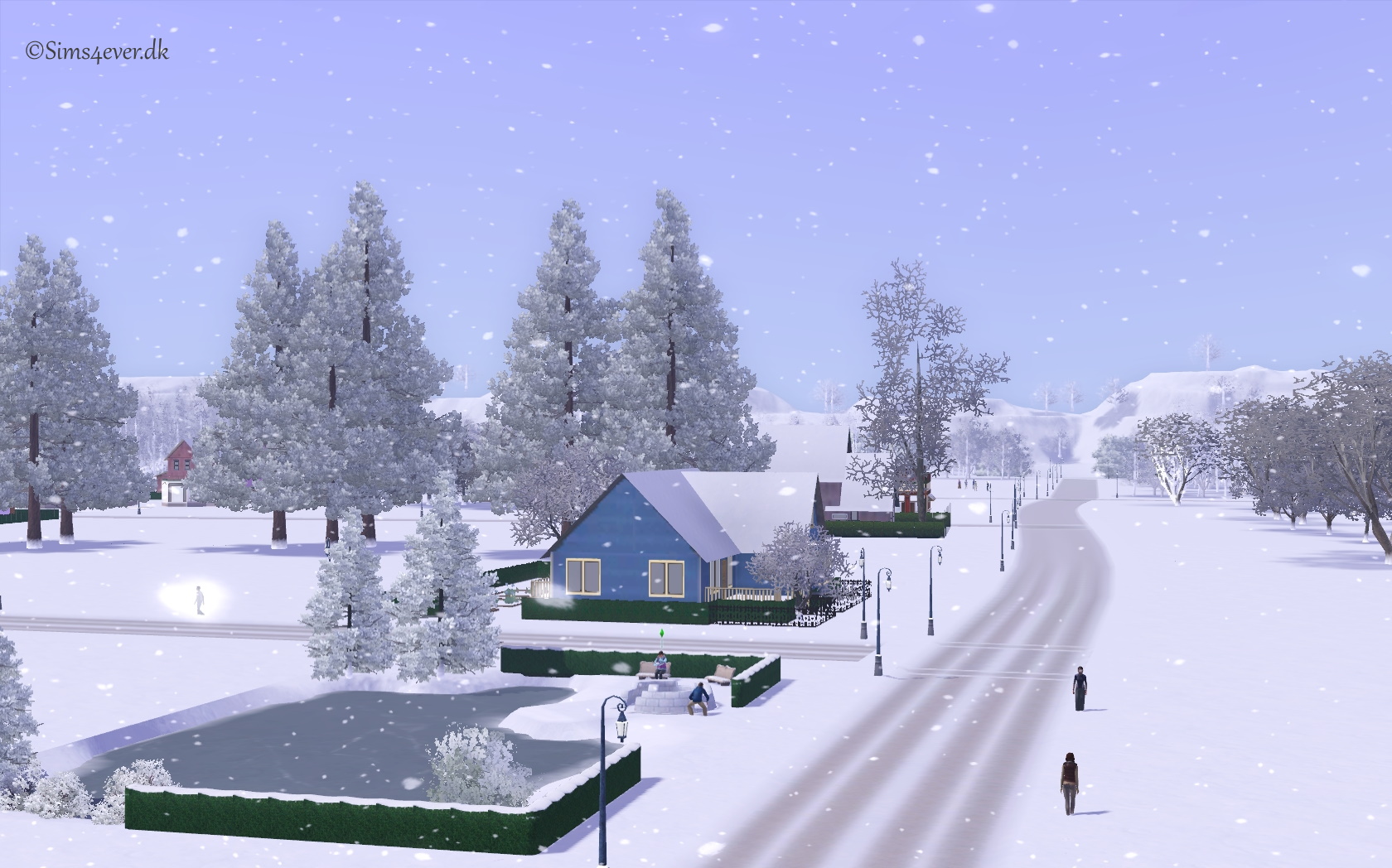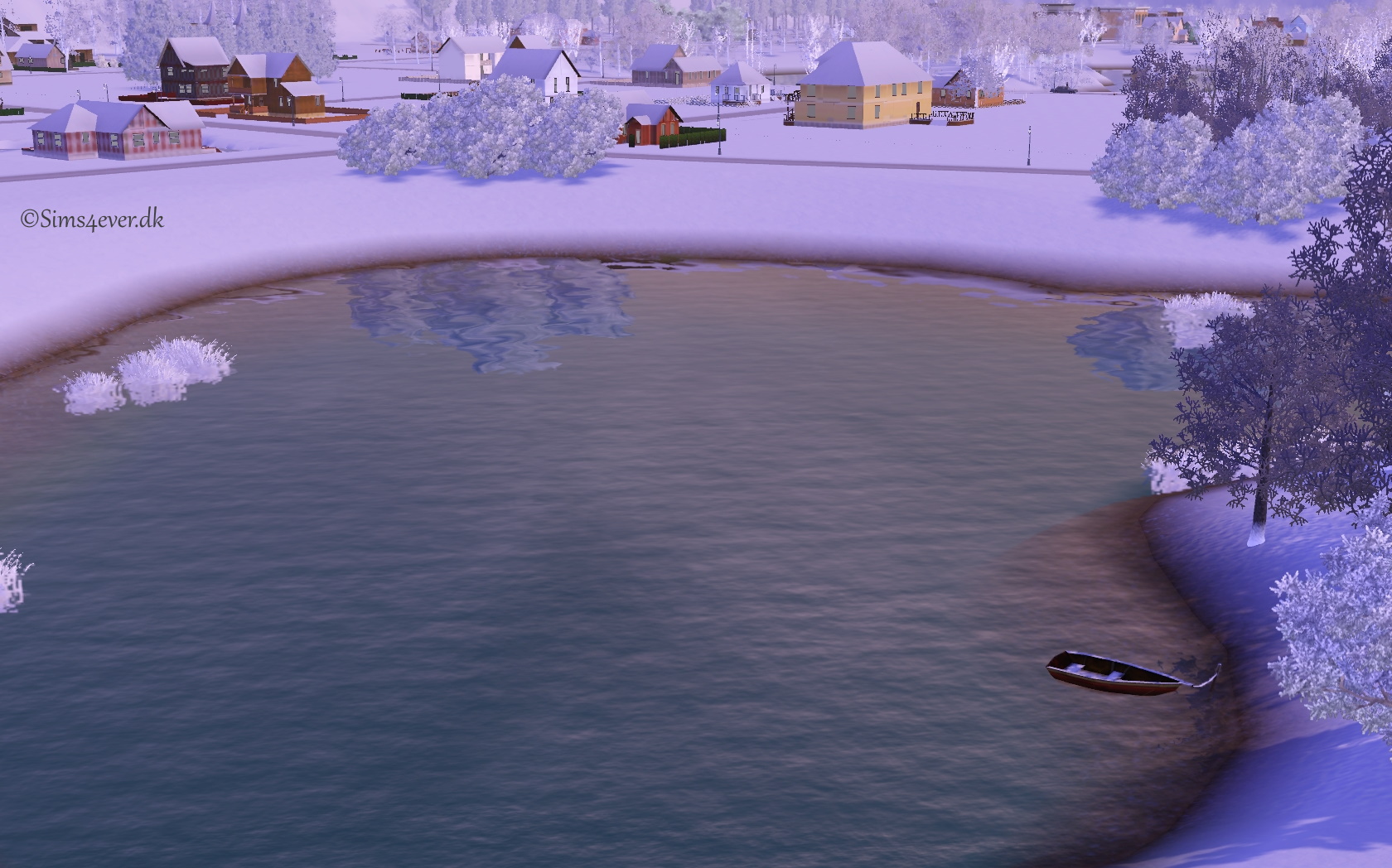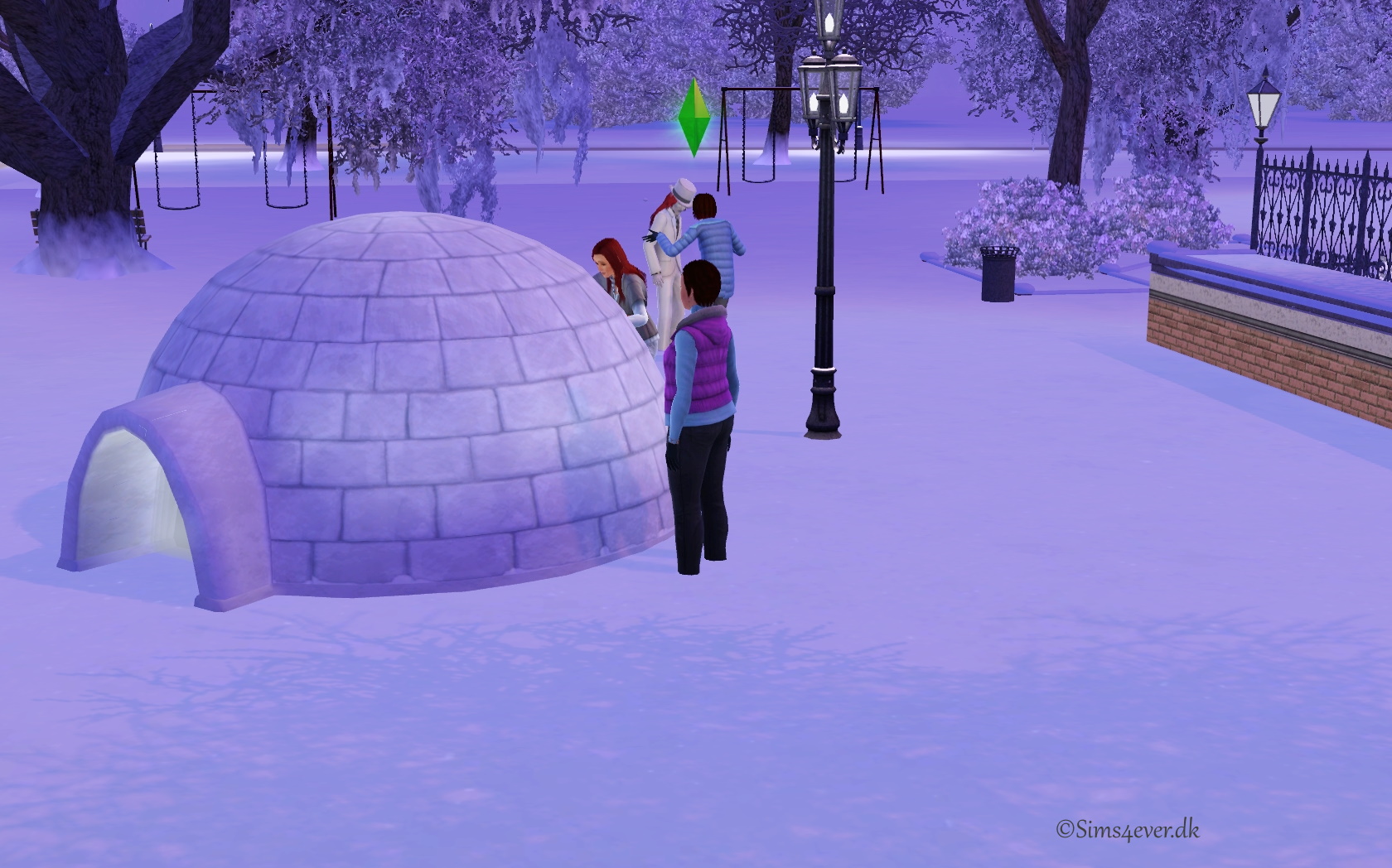 2/1-21   
Aurora
Aurora is a western neighborhood that I built a few years ago when the pet and movie packages came. All the houses in the town are built in western style – just as smaller farms are also thought of – this is where I originally built the Ponderosa farm which was used in the TV series Bonanza back in the 50s.
I'm bitten by the western style and could have wished the neighborhood was a little bigger – but you should never say never.
Martina McFly lives in Aurora – and she has been the guide for me to take the winter photos.
This will be the last winter pictures – as the remaining two neighborhoods are tropical based and I thought it looked silly dressed in snow.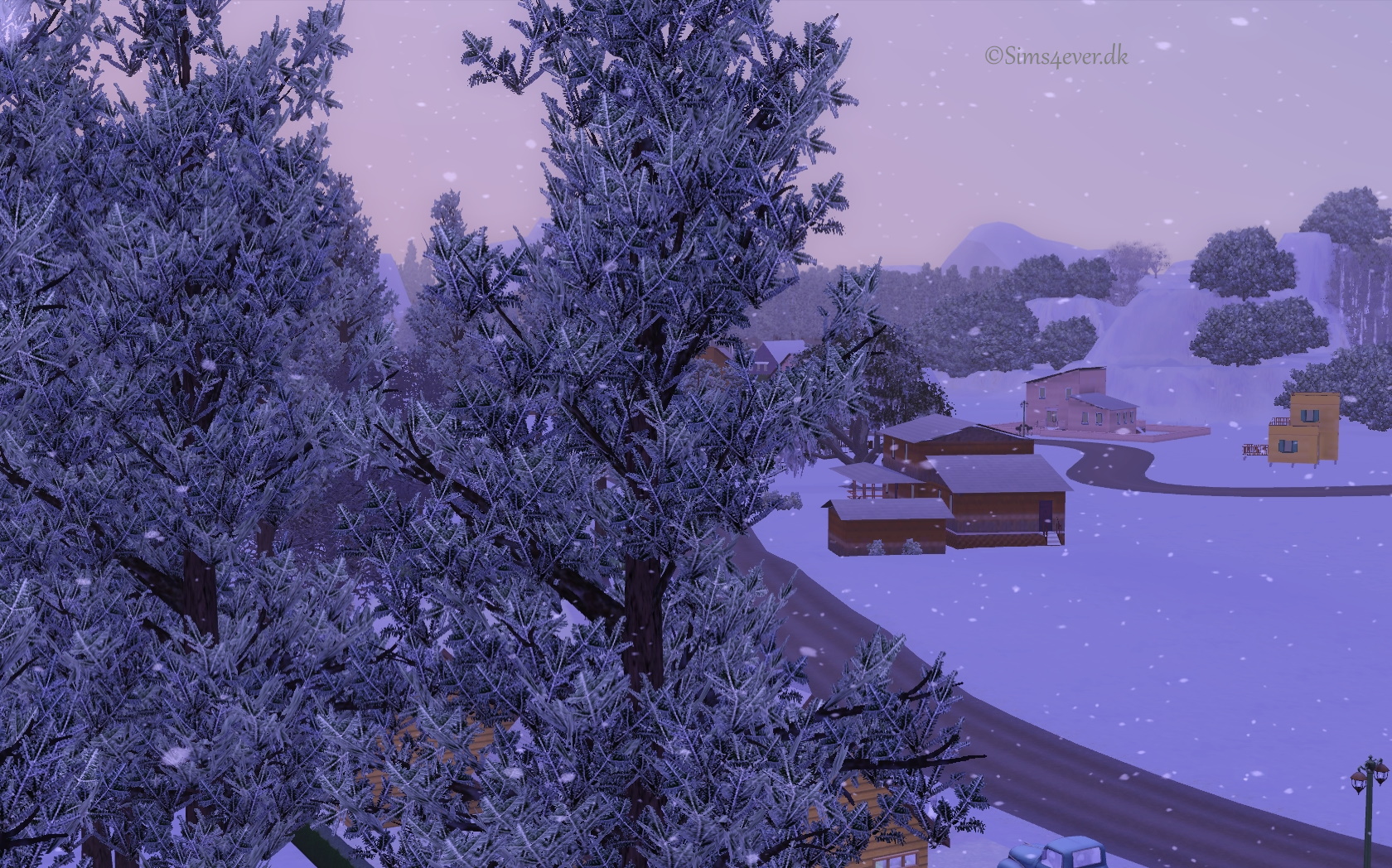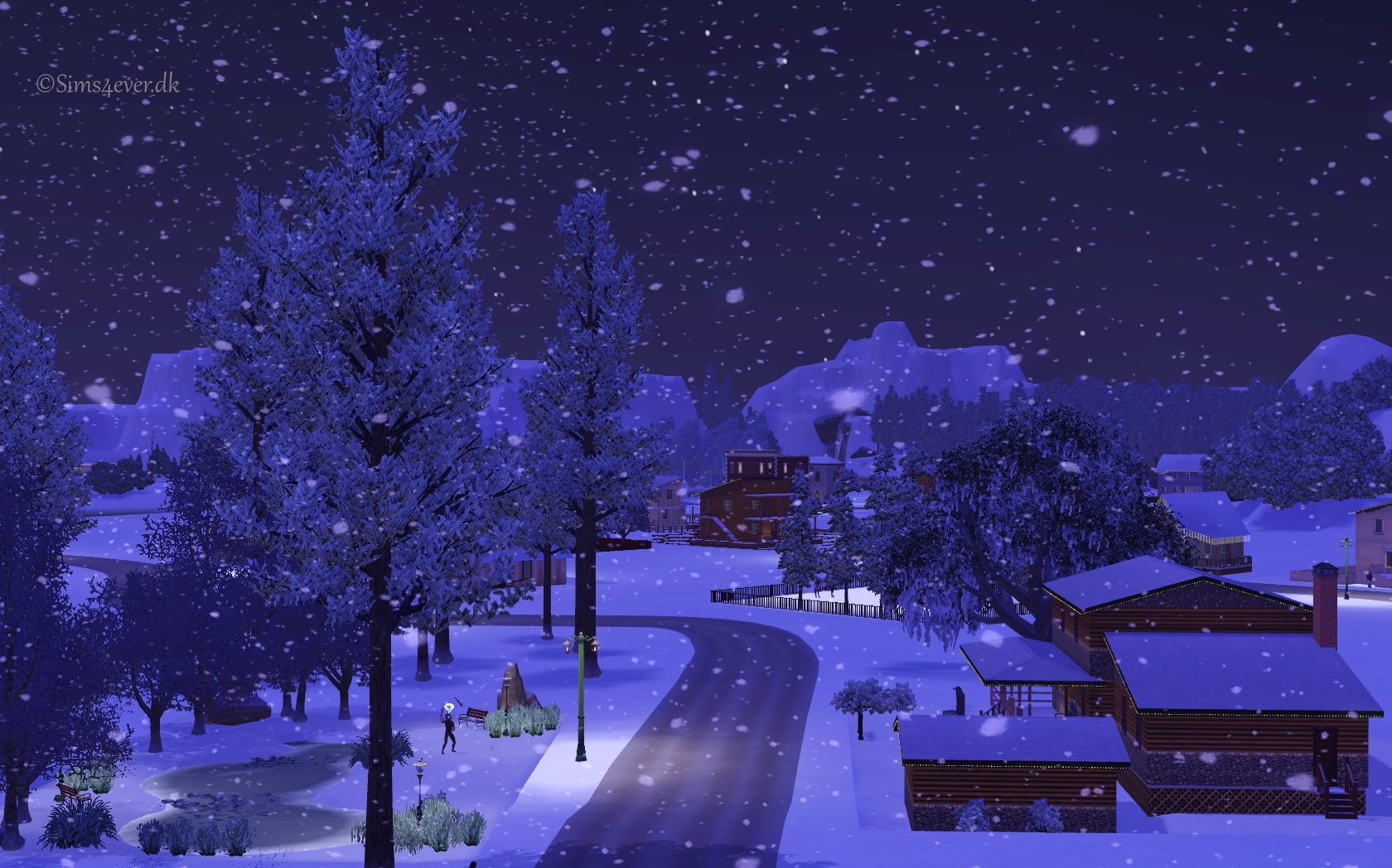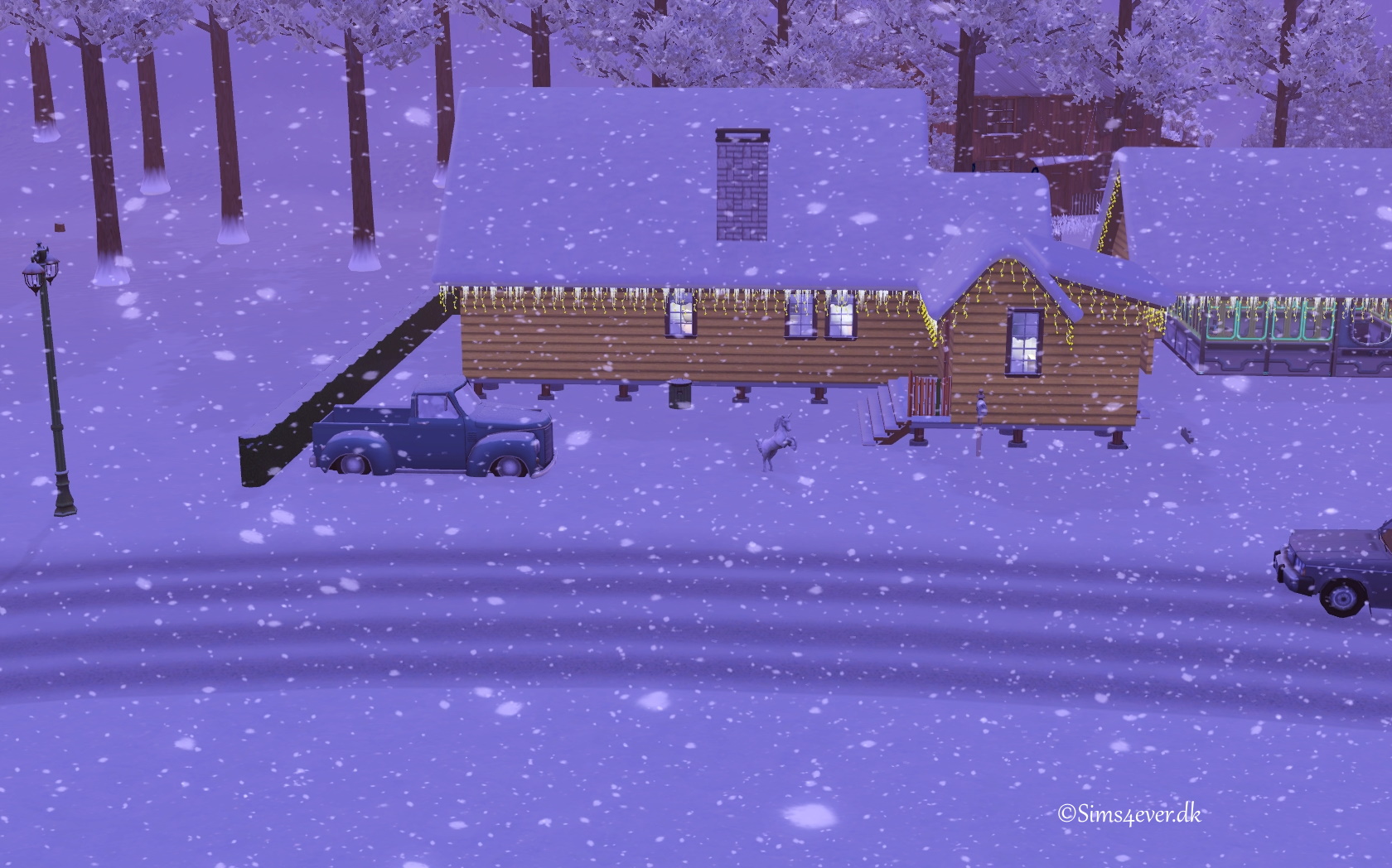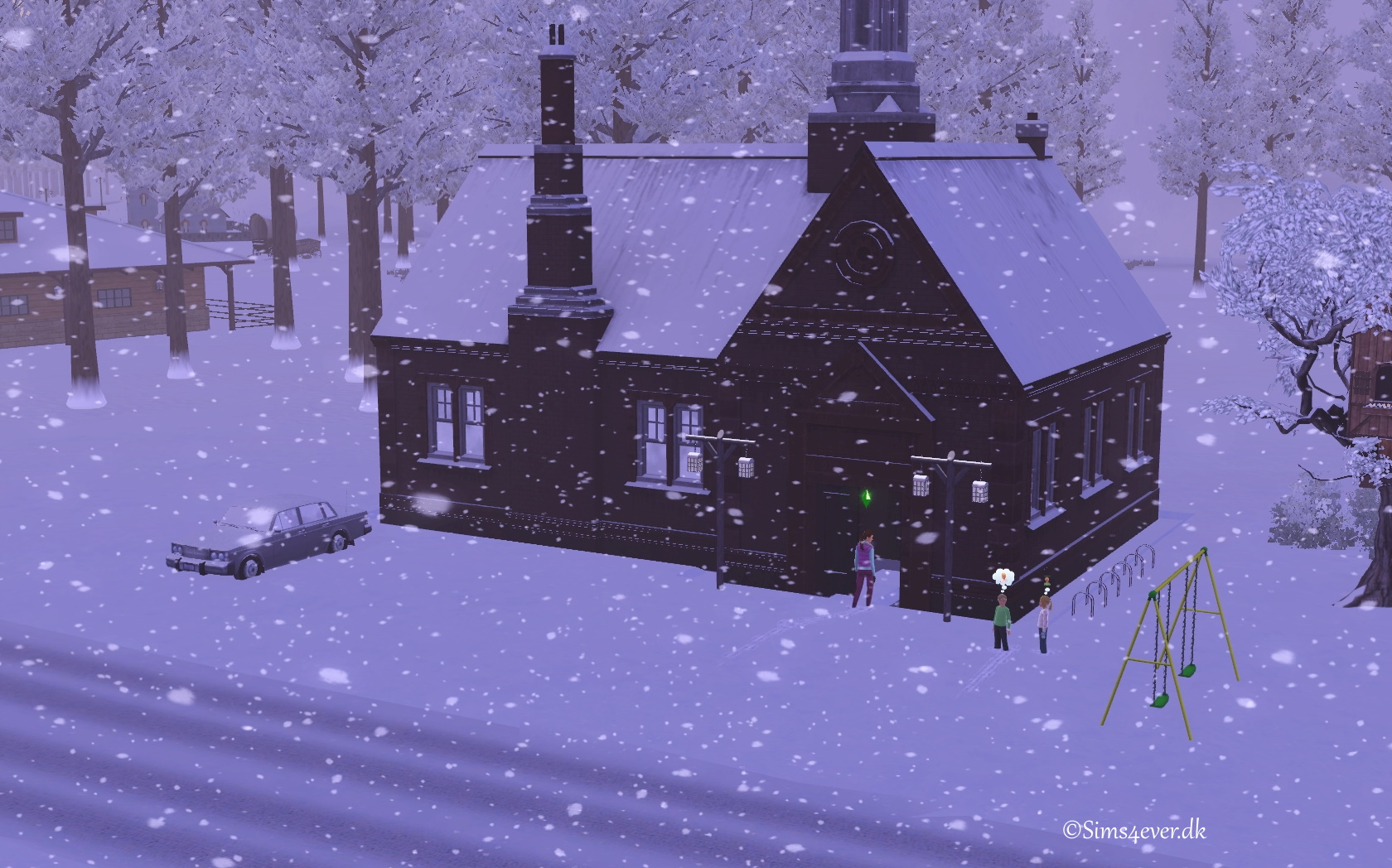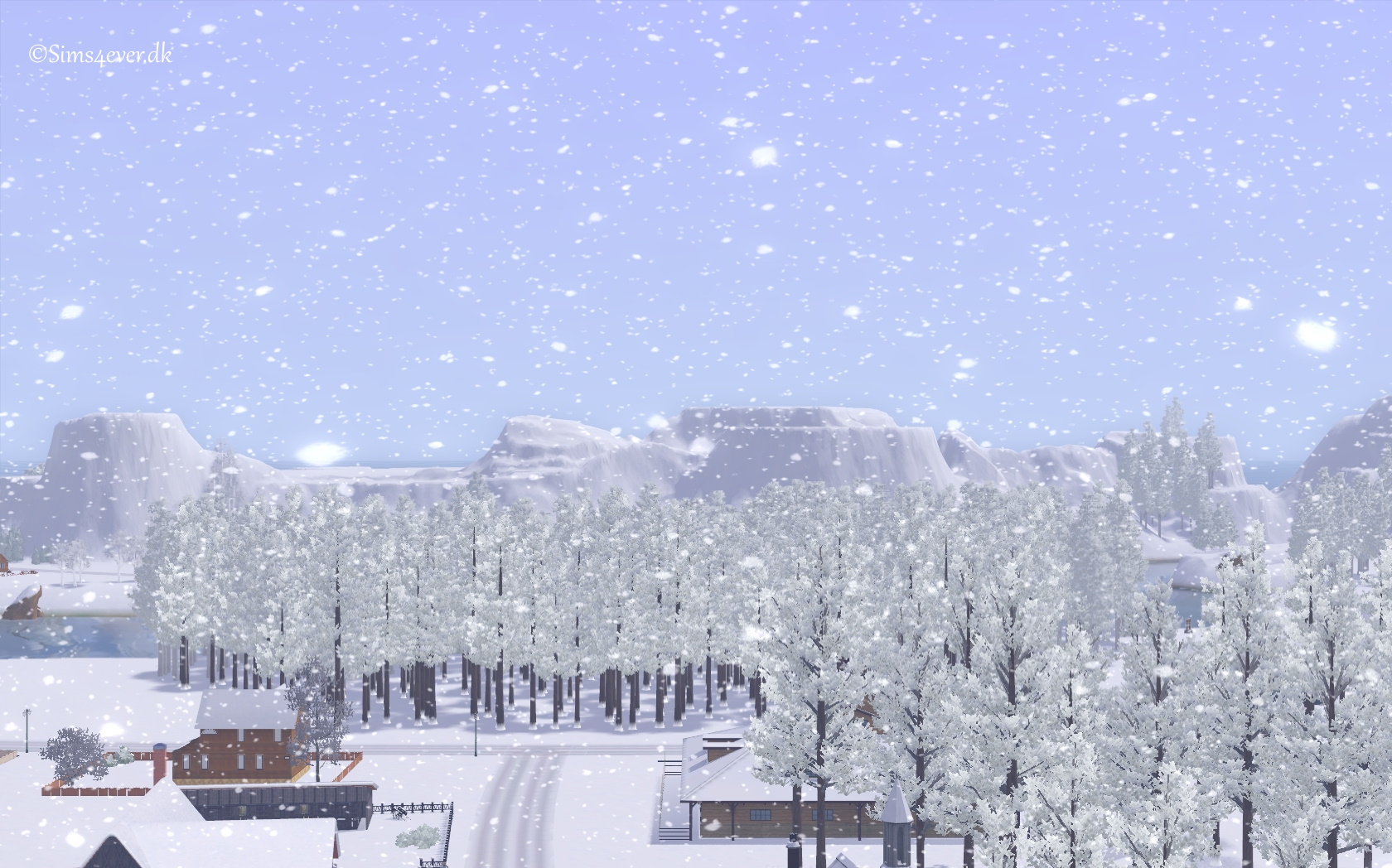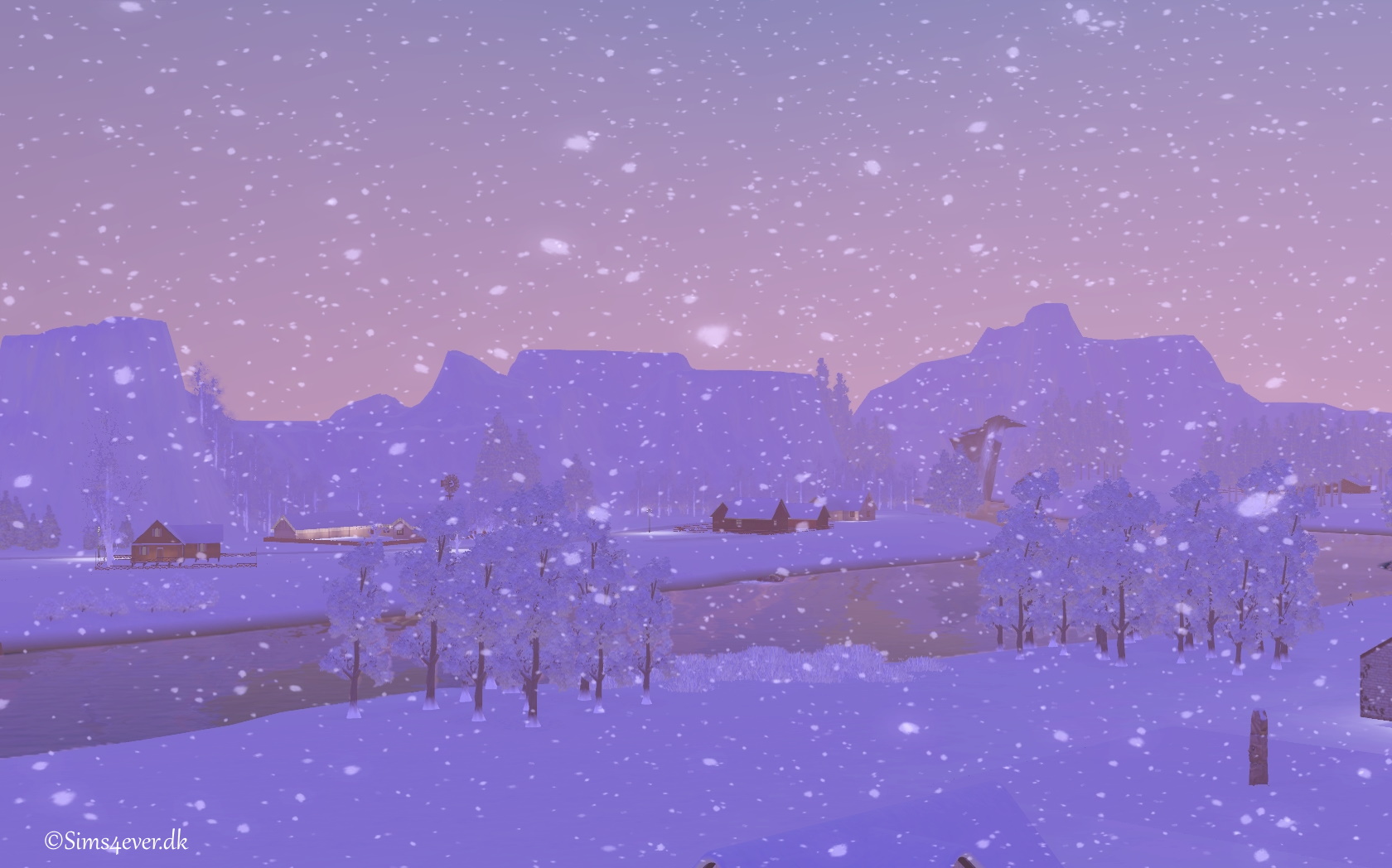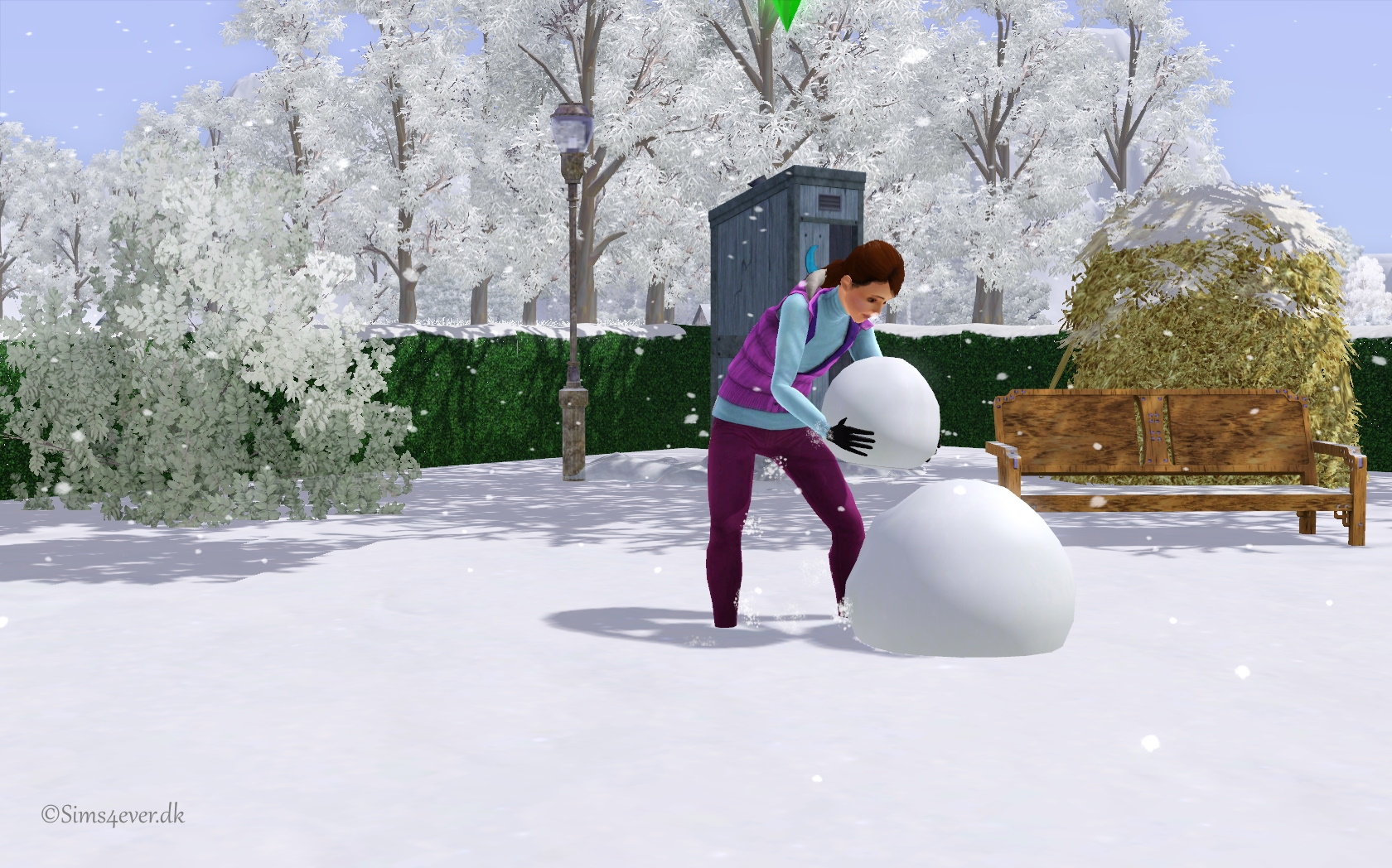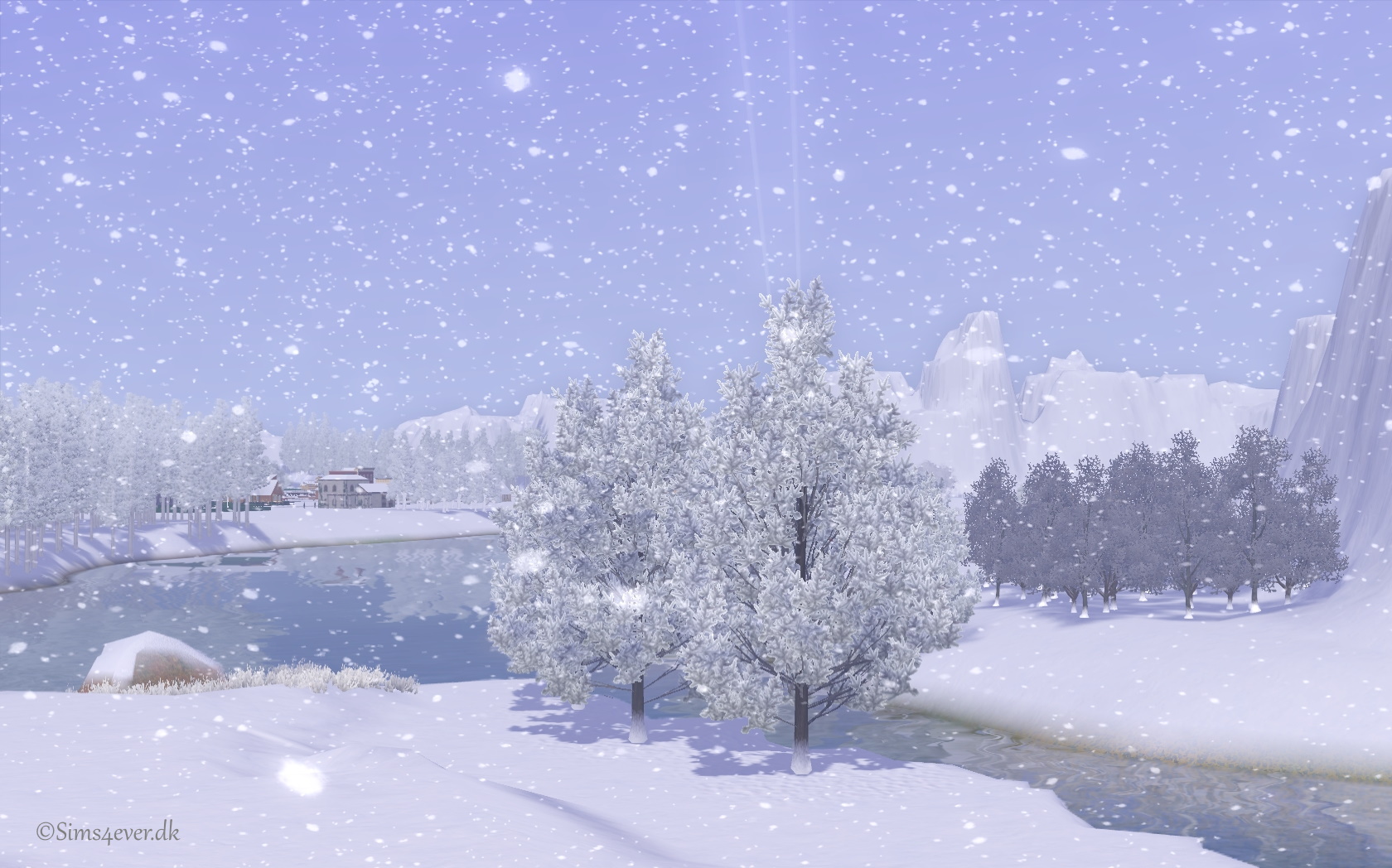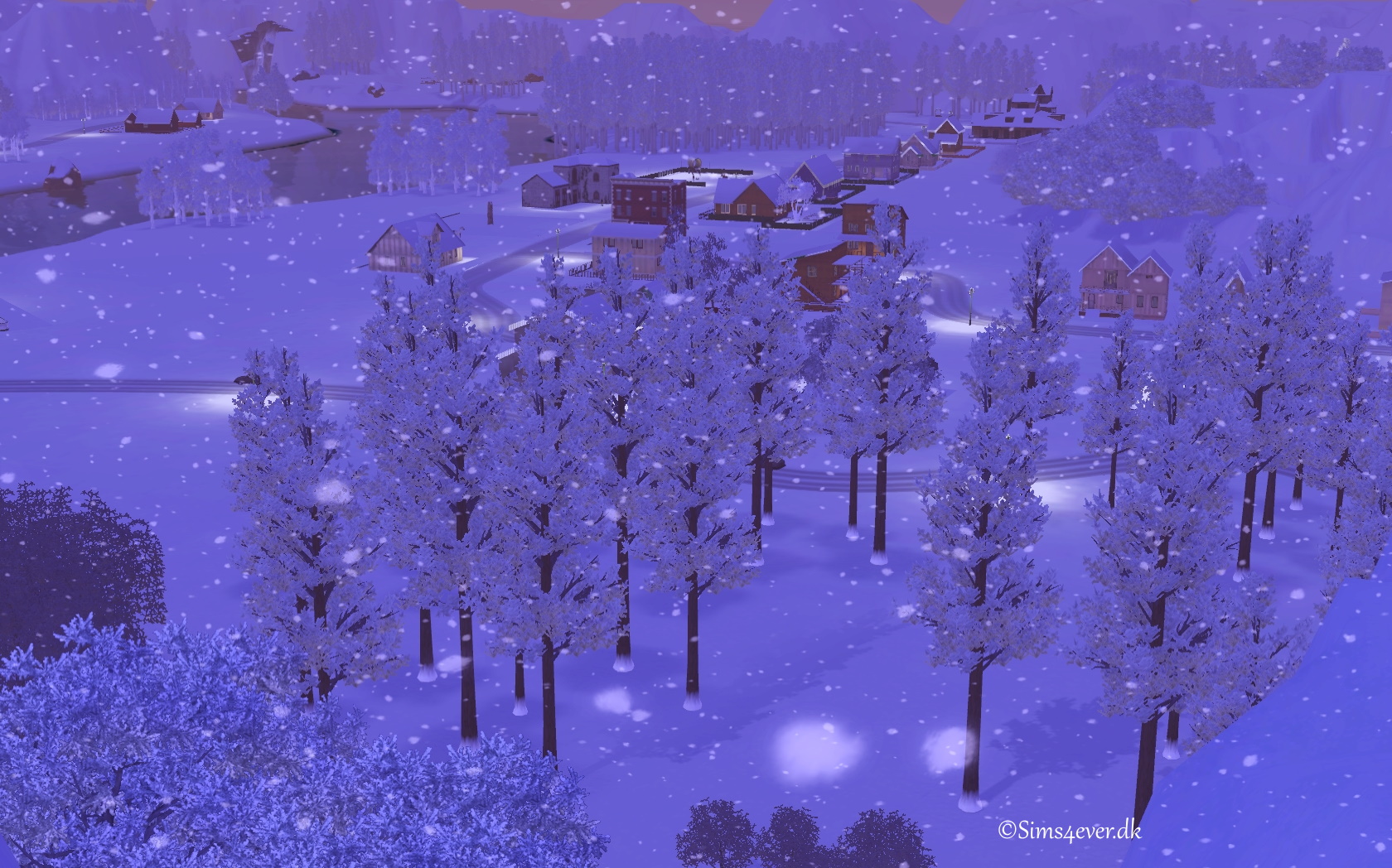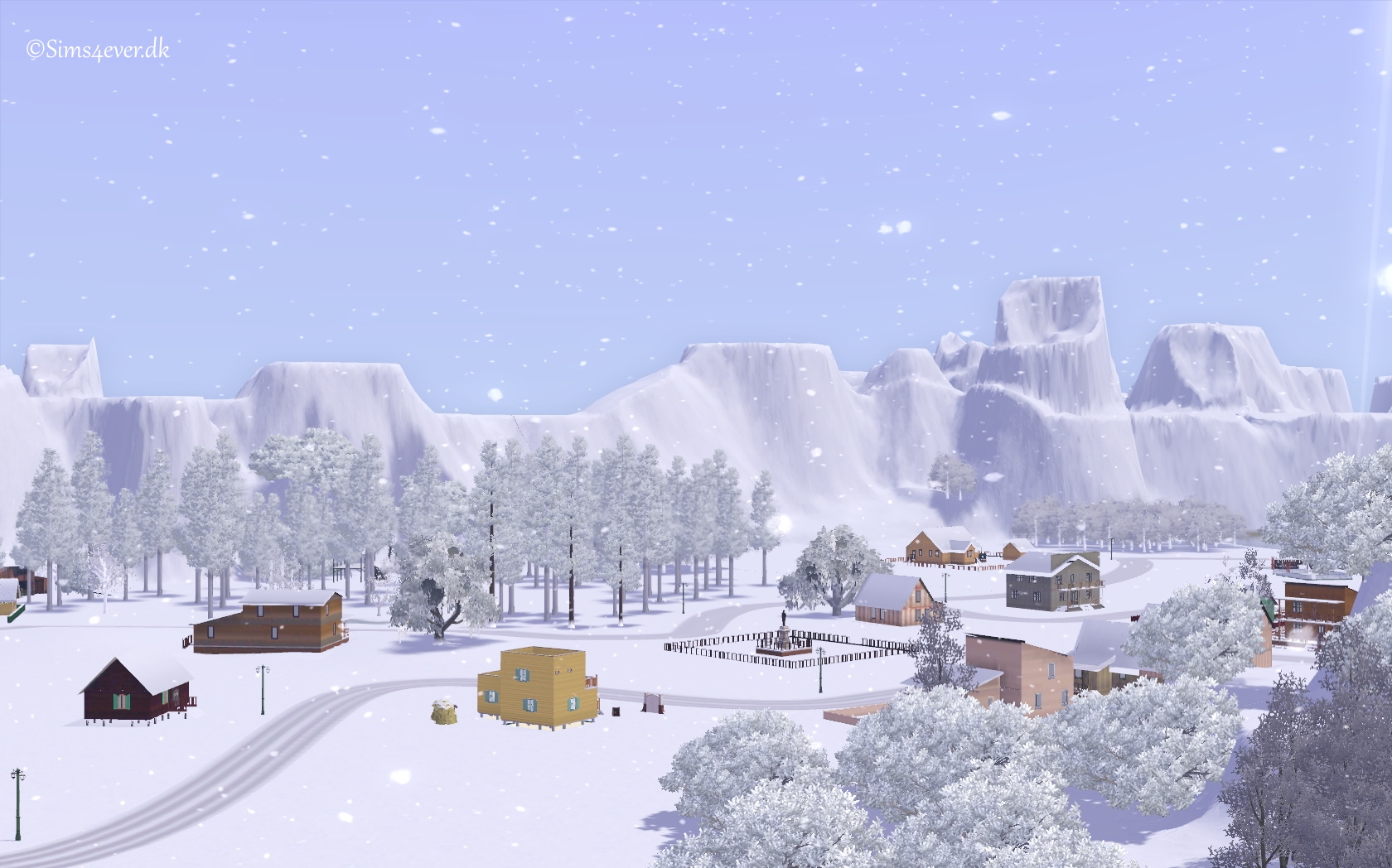 to be updatet —